I Love New York
W's features writer is lusting after these designer sneakers.
---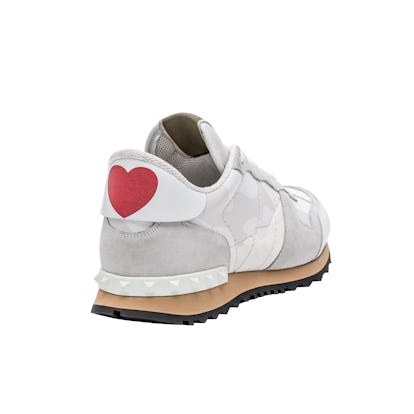 Forget wearing your heart on your sleeve; I'll be wearing mine on my feet thanks to these chic, understated kicks from Valentino. A special, limited-edition New York City version of their Rockrunner style, the sneakers are both understated and the perfect—sidewalk and subway-friendly—love note to the Big Apple.
The New York City Rockrunner, $795, available exclusively, beginning September 3rd, at Valentino, 693 Fifth Avenue. Courtesy of the brand.