Only the Best
Two new shops—one digital, the other brick and mortar—offer a minimalist approach to beauty basics.
---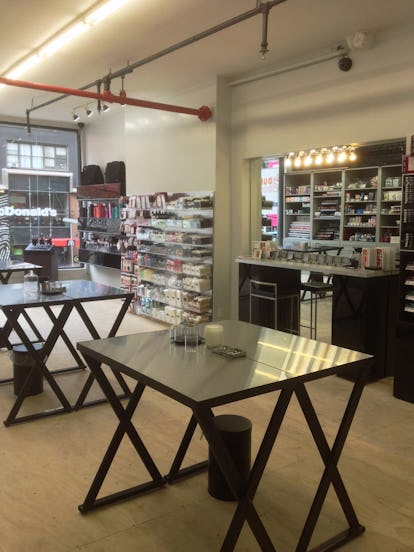 Shopping for beauty products can be a pain. Even I know that. A great destination, where everything is carefully selected, however, makes it easier. Two new shops have that concept mastered. First, there's Violet Grey, Cassandra Grey's newly launched e-commerce site, which offers goods picked by top Hollywood pros like the makeup/brow/hair trifecta the Streicher sisters, makeup artist Beau Nelson, and nail pro Jenna Hipp. Second, there's Kenig and Alcone Beauty Curators—the new venture from Ricky Kenig, the "Ricky" behind the ubiquitous beauty emporiums. Here, you'll find cult favorites like Davines, Blinc and Indie Lee, along with classic staples like Sigma Beauty brushes, Flutter lashes, and Veil cosmetics (all exclusive to K&A). The upper level is devoted to makeup application, with brightly lit stations and experts on hand for playtime.
Get shopping: Violet Grey, violetgrey.com; Kenig and Alcone Beauty Curators, 530 Ave of the Americas, NY, NY, kenigandalcone.com.