Vivienne Westwood In Time
The fashion designer's historical work is the subject of a new exhibition.
---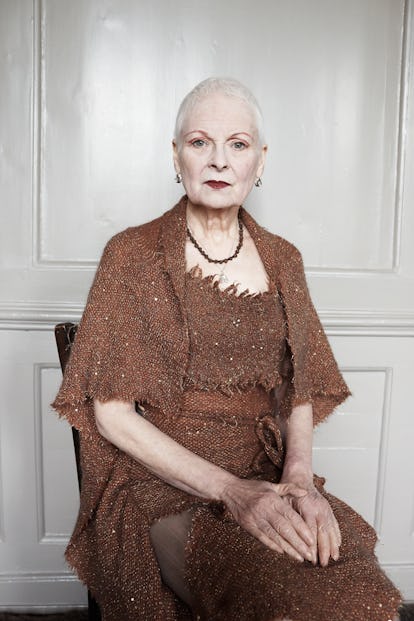 Photographer: Juergen Teller
Like many designers, Vivienne Westwood has often looked to the past for inspiration. Now, a new exhibition at Danson House in England places her seminal designs in the context of the century that inspired them. "The 18th century is the high point of art and culture," says the designer, whose groundbreaking collections like Cut, Slash and Pull of 1991, Mini Crini of 1985, and Seditionaries, created with Malcolm McLaren, are on view in the restored Georgian villa. The show, in collaboration with London's V&A Museum, allows the space to take advantage its own past, as well. Explains the Bexley Heritage Trust Chief Executive Caroline Worthington, "We are delighted to be working together with the Victoria & Albert Museum for the first time to bring cutting edge design back to Danson House for the 2015 season—just as the original owners, the Boyd family, did in the 18th century."
Vivienne Westwood: Cut from the Past is at Danson House, 41 Danson Road, Bexleyheath, through October 31.
Photos: Vivienne Westwood In Time
Vivienne Westwood. Photo by Juergen Teller.

Photographer: Juergen Teller
Vivienne Westwood corset in multi-colored silk and polyester, Spring 1990. Photo © Victoria and Albert Museum.
Vivienne Westwood wedding corset, 1995. Photographed at Danson House, Kent by Daniel Luke.