W Movie Club: 1990s Thriller Fashion, and Gwyneth Paltrow
Fashion director Nora Milch lists her favorite looks from '90s thrillers you should watch now—three of which star Gwyneth Paltrow.
---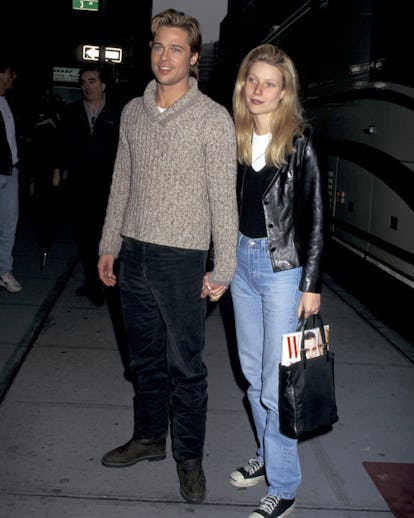 Welcome to the W Movie Club, a series in which W magazine's editors pick five iconic films to watch while in quarantine. This week, fashion director Nora Milch lists her favorite 1990s thrillers—which she watches for the fashion.
A Perfect Murder
For me, A Perfect Murder's thrilling murder plotline is a secondary story to Gwyneth Paltrow's character's unbelievably chic style—think Carolyn Bessette Kennedy if she chopped her hair off. Her shearling wrap coat, ribbed turtleneck sweater, oversized pashmina shawl, and Hermès Kelly bag gets my heart racing every time I stumble upon this classic 1990s gem.
Watch it on HBO Max or Amazon Prime.
Hush
Jessica Lange is simultaneously the chicest and creepiest overbearing mother-in-law in Hush. Even as Lange drags Gwyneth Paltrow (pregnant, drugged, and bleeding) across a picturesque Kentucky farm, all I can remember is her chic attire: classic riding boots, an oversized trench coat, and the perfect camel knit crewneck.
Watch it on Amazon Prime.
The Talented Mr. Ripley
Though set in the 1950s, I still consider The Talented Mr Ripley a 1990s fashion movie. The scene with Gwyneth Paltrow and Jude Law sunning on striped cabana lounge chairs on an overcrowded beach on the Amalfi coast—both wearing printed swimsuits—is burned in my head. As is Matt Damon's high waisted lime green swim briefs.
Watch it on Hulu.
Unfaithful
This film technically came out in 2002, but still makes the list. In Unfaithful, Diane Lane plays a happy but slightly bored suburban housewife who finds herself having a passionate affair after a trip into the city. As I'm sure you can imagine, things unravel from there. Lane's style, however, remains consistently chic (and sometimes sexy) from start to finish.
Watch it on Amazon Prime.
The Thomas Crown Affair
In The Thomas Crown Affair, Rene Russo's character investigates a missing Monet while somehow always looking effortlessly chic. Through her character, it's like the costume designer is taking us on a tour of Barneys New York in the 1990s—a monochromatic beige pantsuit, black knee-high lace-up boots, and a camel suede pencil skirt are some of my favorite fashion moments in this crime romance flick.
Watch it on Amazon Prime.