Sounds Like Teen Spirit
Swedish director Lukas Moodysson's is a new take on punk.
---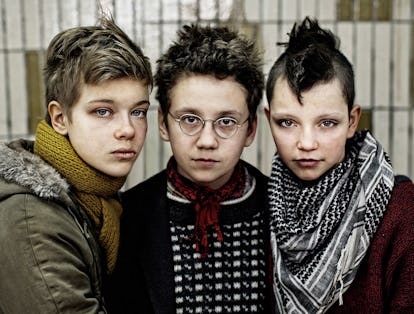 The spark from the Swedish director Lukas Moodysson's film We Are the Best! (out May 30)—set in a cold Nordic winter—will melt the ice from any cynic's heart. It's Stockholm, 1982, and punk rock is being drowned out by disco and metal—but don't tell Bobo, Klara, and Hedvig, 13-year-old kindred geeks born into the wrong musical era. Despite little to no skill, the outcasts start a band so they can scream anthems denouncing the tyranny of gym class. The politicized disgust of Johnny Rotten sounds earnest from the mouths of these babes, so easily distracted from their revolution by ice cream and slumber parties. But Moodysson never condescends. The girls' worldview may be narrow, but the fight against disco blondes is universal.