Winner's Circle
Emma Watson at the Los Angeles premiere of The Perks of Being a Wallflower
---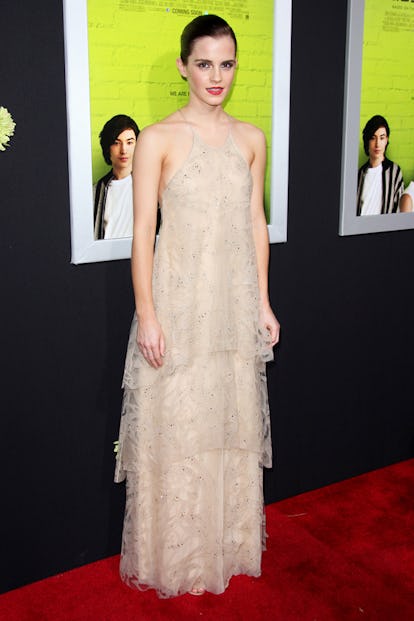 Who: Emma Watson
Where: The Los Angeles premiere of The Perks of Being a Wallflower.
When: September 10th
What: A pale yellow, tiered and beaded Giorgio Armani gown.
Why: Watson is all grown up, giving this romantic dress a dose of Helmut Newton with her slicked back hair and red lip. Slam dunk.
Photo: Courtesy of Armani