Calligrapher Ellen Weldon Designs for Sanctuary for Families
You know you've made it into New York's social swirl when you receive an invitation made by Ellen Weldon. The professional calligrapher got her start creating Christmas cards for Cartier; when Estee Lauder saw Weldon's...
---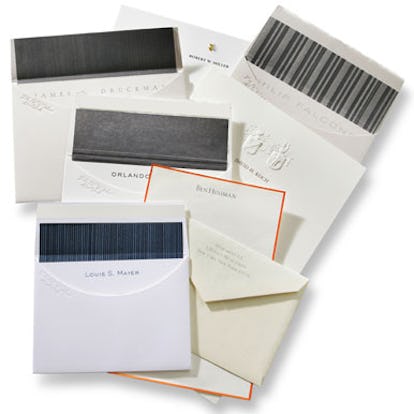 On Wednesday, Weldon will donate her talents to a fundraiser for Sanctuary for Families, a New York nonprofit that helps victims of domestic violence. For a $25 donation, guests pick an ink color, paper and envelope liner, after which Weldon will inscribe their names or monograms on the stationery, to be printed on location at Weldon's Fifth Avenue studio. All proceeds will benefit Sanctuary. Weldon hopes the event will be educational, in more ways than one. "My main goal is to get people to know about Sanctuary for Families," she says. "And I want to make people aware that stationery and good manners are not dying."
222 Fifth Ave., fourth floor, from 4 p.m. to 8 p.m. An RSVP is required to attend; guests should e-mail info@weldondesign.com to guarantee a space.
Ellen Weldon: ellenweldondesign.com
Sanctuary: sanctuaryforfamilies.org