Zendaya in Kill Bill 3? Vivica A. Fox Would Like to See It
Quentin Tarantino has long talked about a Kill Bill 3 focusing on Vivica A. Fox's character's daugther. Fox wants Zendaya to play the role.
---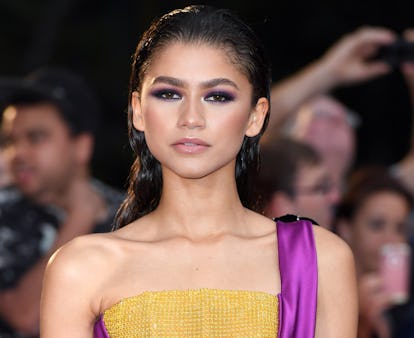 ©Karwai Tang
There's a scene in Kill Bill Vol. 1 in which Uma Thurman's "The Bride" character invites the four year-old daughter of a woman she just killed to come attempt to extract her own revenge when she's older. Quentin Tarantino's fans have been waiting for the rematch ever since.
The four year-old in question, named Nikki Bell, was the daughter of Vivica A. Fox's character Vernita Green, and Fox has a pretty good idea who she'd like to play the grown-up version of her cinematic offspring: Zendaya.
"How hot would that be?" Fox said in an interview with NME. "And that would probably green light this project. Because her and Uma are both very tall, and it would just be kick-butt, and I love her. Hopefully now we can put that out, like 'Tarantino, cast Zendaya!' And spark his interest to put it on the fast track. Wouldn't it be amazing?"
Tarantino himself has openly mused about the possibility of a third Kill Bill, and he's suggest his plans would likely involve Nikki. In fact, as recently as December he's said he's talked to Thurman about the project.
"I just had dinner with Uma Thurman last night," Tarantino said on Andy Cohen's radio show at the time. "We were at a really cool Japanese restaurant. I do have an idea of what I would do with ['Kill Bill Vol. 3']. That was the whole thing, conquering the concept. What has happened to The Bride since then? And what do I want to do?"
The idea of casting Zendaya in the role has long existed as both a rumor and fan wish online.
Though, Nikki would not be the only second generation progeny of the Deadly Viper Assassination Squad in play for a potential sequel. The finale of Kill Bill Vol. 2 finds The Bride reuniting with her own four-year-old daughter, Beatrice. Though, there's an obvious first choice for that role. Thurman's own daugther, Stranger Things actress Maya Hawke, is the perfect age to play the role, and even appeared in a small role in Tarantino's "Once Upon a Time in Hollywood."
Related: Zendaya Made A Secret Quarantine Movie Called Malcolm & Marie