Best of 2015: Zendaya at the Oscars
Shadowed by controversy, a very chic look.
---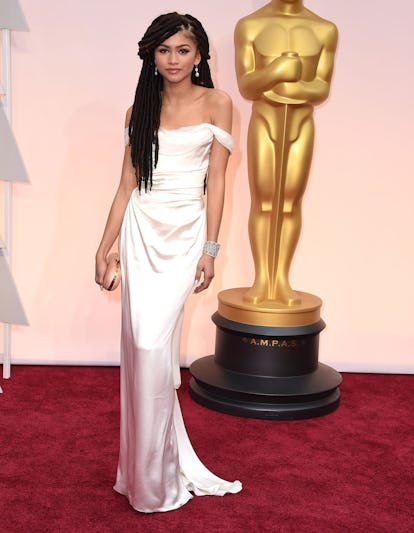 Who: Zendaya
Where: The 2015 Oscars
When: Sunday, February 22nd
What: A white Vivienne Westwood gown, diamond accessories, and dreadlocks. The look, which was made into a Barbie later this year, prompted disrespectful remarks from Fashion Police host Giuliana Rancic, resulting in backlash and fellow host Kelly Osbourne's resignation from the show.
Why: The drama made it a notorious fashion moment for sure, but the perfect fit and sleek styling made it one of the best looks of the year, period.