14 Relaxing Bath Soaks and Oils to Soothe Post-Holiday Stress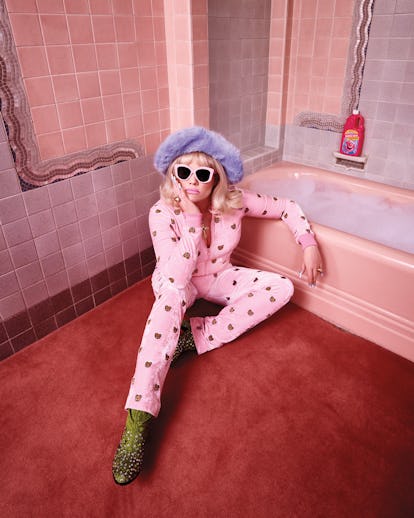 Photographed and styled by Emerald Fennell for W.
We may receive a portion of sales if you purchase a product through a link in this article.
"We all feel one way before getting in a bath, and much better when we get out," Deborah Hanekamp, a spiritual energy healer known by the moniker Mama Medicine, says. "I think that's because it's more than just our body being cleansed—perhaps our spirits are cleansed too." We certainly agree with Hanekamp—water is one of the most healing natural elements. So creating the right atmosphere for a relaxing soak in the bath goes far beyond lighting candles and dimming the lights. An important element to a calming bath ritual is incorporating the right ingredients to help recalibrate your nerves and send your body into a state of relaxation. If you're interested in going the DIY route, high-quality magnesium salts detoxify; chamomile soothes the body and mind; and flower oils including jasmine, rose, or lavender ease anxiety and bring you closer to sleep. But for the rest of us—who don't have the time or patience to concoct our own recipes—there are chic and luxurious alternatives that require less of your time. Below, we've gathered a list of the most beautifully crafted and soothing soaks and oils to help you become more centered in the new year. We hope you make a point to indulge—and, in the process, relax and rejuvenate.