The Best New Fragrances of 2022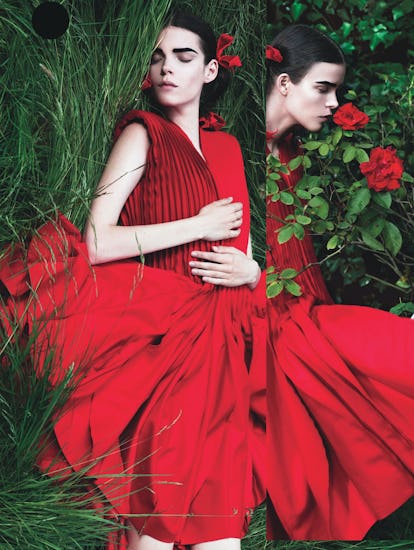 Photograph by Mert Alas & Marcus Piggott for W magazine, September 2012.
We may receive a portion of sales if you purchase a product through a link in this article.
A person's scent and what they choose as their fragrance is deeply personal. The senses are strong and how you decide to present your smell to others can be just as expressive as what you're wearing. Your scent has the power to uplift and inspire your confidence; it can also reinforce memories of the past that you wish to hold dear. There are even some who value their personal fragrance so much that they won't share the name of their perfume with others (you know who they are).
In this first month of the New Year, which always feels like an opportunity to forge hopeful new pathways for a renewed, healthy lifestyle, we're more inclined to make changes—or, at least, commit to the resolutions we vowed to undertake on January 1. And on a superficial level, (ain't nothing wrong with that) we are more likely to change our appearance to fit these new beginnings. As you embark on this new year, why not consider changing your signature scent to fit your new aspirations? We're tracking the newest scents released in 2022 here, all of which will surely inspire and, more importantly, make a positive first impression and express your mood and personality before you even utter a hello to whomever is in the room.
We only include products that have been independently selected by W's editorial team. However, we may receive a portion of sales for purchases made through a link in this article.
This article was originally published on