Elle Fanning Lost a Big Role Because of Her Instagram Follower Count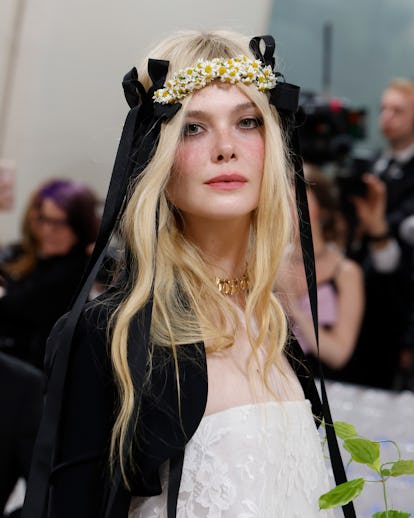 Taylor Hill/Getty Images Entertainment/Getty Images
While Elle Fanning has appeared in major productions like Maleficent, The Girl from Plainville, and currently The Great, the actress says she was once passed over for a role not because of her acting skills, but due to her Instagram follower count (yes, really).
"I didn't get a part once for something big, and it might not have just been this reason, but this was all the feedback that I heard—because I didn't have enough Instagram followers at the time," Fanning said during an appearance on the Happy Sad Confused podcast. "And so, that was a little like, 'OK.' I firmly don't believe in ever not getting a part [because of that]."
Though the actress currently has over six million Instagram followers, she expressed the reality that many Hollywood actors face—balancing their craft with their personal social media presence. Indeed, the numbers crunchers at Hollywood studios do calculate a project's "social reach," which takes its stars' total online following into account. A large following can be a major plus for the marketing department. For example, Dwayne "The Rock" Johnson's ability to push out promo material to his 378 million Instagram followers is often offered up as part of the reason for his continued box office success.
As for Fanning, the 25-year-old actress also discussed series like Marvel, Star Wars, and DC—reiterating the fact that she doesn't feel pressure to sign on to any mega-franchises at this stage of her career. "I would never say no to those things, but I would have to have a meeting and really talk to see what it is," the film star explained.
Season three of The Great, in which Fanning stars as Catherine, premiered this week on Hulu. The actress also appeared at the Met Gala earlier this month, where she wore a lace Vivienne Westwood gown and a black bolero.
From an early age (Fanning made her acting debut at three years old) the actress has consistently balanced mainstream projects as well as indie endeavors: "If you want to do your indie work, especially in producing, now I realize there are scripts that I want to take a chance on and produce and they're small, but it's about the experience."