SAG Awards to Feature Only Female Presenters
The ceremony will feature only female presenters.
---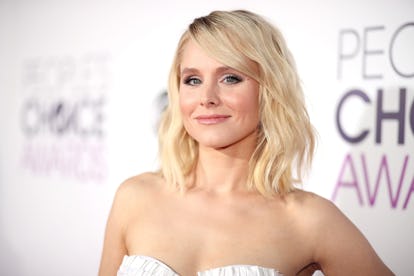 Christopher Polk/Getty Images
What's the opposite of a sausage party?
This year's annual Screen Actors Guild Awards — which, if you don't follow the Hollywood awards season too much, is unique because the nominees and winners are chosen by their fellow actors, as opposed to some nominating committees — will exclusively feature women presenters. The Hollywood Reporter broke the news that all 13 acting awards will be presented by a group of actresses, as well the two additional, non-televised awards for stunt categories. Traditionally, the SAG Awards would see a man and a woman present on stage for each award, but in the current, post–Harvey Weinstein climate, the committee decided it a much needed change in tradition was in order.
"Beginning with the Women's March in January, it's been the year of the woman. This is a unifying salute to women who have been very brave and speaking up," SAG Awards executive producer Kathy Connell told THR. "How many times has a woman walked into a room of predominately men? We thought, maybe for one night, it'll be more than 50/50 [onstage]. We don't want to slight the men who have given great performances this year — knowing our membership, I'm sure our men will embrace the opportunity to honor women. It's still an awards show and a celebration — we're not here to preach to anybody. To me, just having some of these fabulous women onstage sends its own message."
In another milestone, this year's SAG Awards will also be featuring its first ever host — the honor of which is going to the wonderful Kristen Bell. The ceremony will air on January 21 on TBS and TNT as a nice pre-game to the Oscars.
Related: In Phantom Thread Star Vicky Krieps, Daniel Day-Lewis May Have Finally Met His Match in His Last Role