The Best Street Style at New York Fashion Week Fall 2022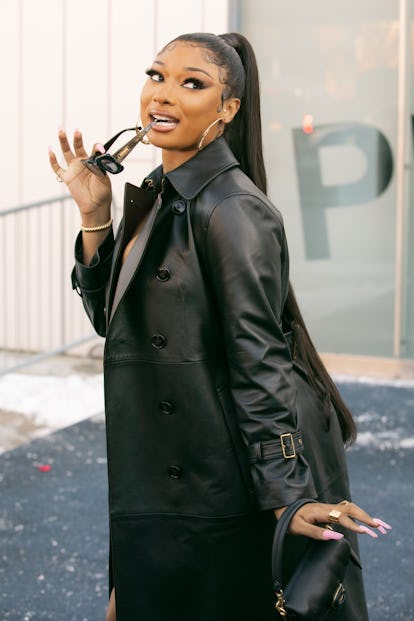 Megan Thee Stallion outside of the Coach Fall 2022 runway show.
While Angelenos attending the Super Bowl wore blue and yellow t-shirts, short-shorts, and bralettes (see: Megan Thee Stallion at Michael Rubin's Super Bowl LVI Fanatics party in Culver City, California), East Coasters battled the cold between shows at New York Fashion Week. That meant a range of chic coats, inventive layering, tons of chic off-duty model looks, and one of the top trends that emerged over the weekend: fuzzy or feathered statement bucket hats. Keep track of all the "It" looks from the week, here—allow them to serve as inspiration for your own wardrobe.
This article was originally published on