Hawaiian Prints and Graphic Streetwear Rule the Streets of Paris at Men's Fashion Week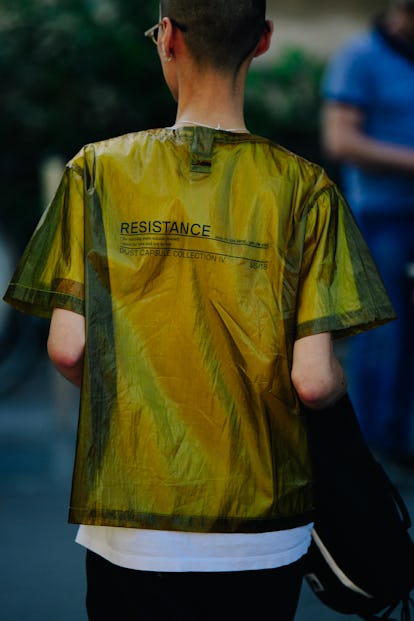 Photo by Adam Katz Sinding for W Magazine.
Paris is known for a refined sense of style: haute couture, simple silhouettes, et al. That is, of course, until Men's Fashion Week comes to town each July. Then, all bets are off. And with a particularly exciting lineup this time around, including high profile debuts from Virgil Abloh at Louis Vuitton and Kim Jones at Christian Dior, the showgoers are turning up the heat in an already steamy season. While Paris may not be exactly a tropical destination, that hasn't stopped some of the world's best dressed men from breaking out their favorite Hawaiian prints and neon colors for the occasion. Of course, there are also those who decide to completely ignore the weather forecast and sweat it out in order to show off their best leather outerwear and full suits. Hey, to each their own. Here, a look at the best street style from Paris Men's Fashion Week.