Adriana Lima Is the Ultimate Real Housewife In Fall's Most Surreal Fashion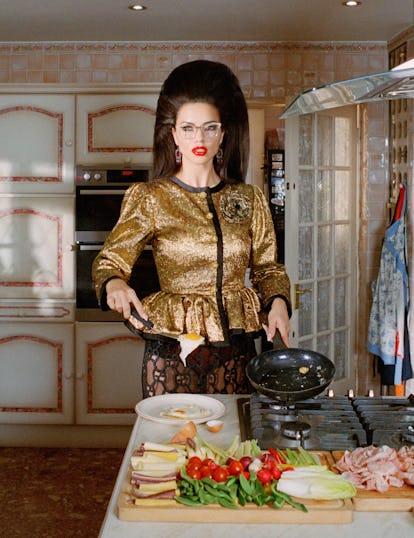 Photograph by Charlotte Wales; Styled by Katie Grand.
Tune into Bravo at any given time, and you'll be confronted with so-called housewives donning heaps of athleisure and the occasional dated evening gown. But what if the suburban housewife was given access to the most over-the-top, surreal clothing that today's fashion has to offer? Enter Adriana Lima, lady of leisure. Because when you are one of the world's biggest supermodels, who says you can't clean the pool in Schiaparelli Haute Couture, or clean the garage in a flouncy Miu Miu robe? At that point, darling, it's practically encouraged. So ditch those sweatpants and tattered jeans, and take inspiration from this season's best and brightest clothes. Because when you look this fabulous, nothing is a chore.