Exclusive: Backstage at Christina Aguilera's Liberation Tour With the Singer and Her Family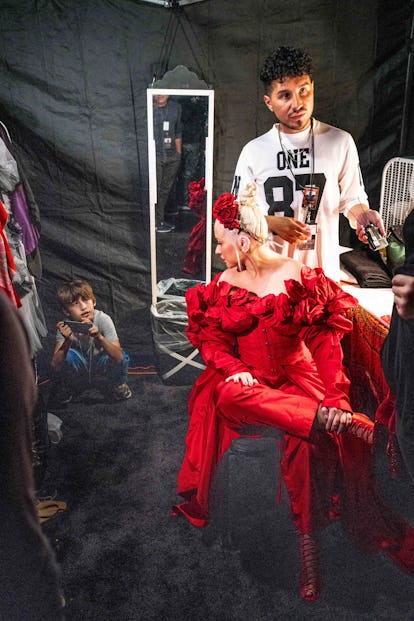 Photo by Philip Macias.
It has been a decade since she was last on tour, but Christina Aguilera is back on the road promoting her newest album, Liberation. And, of course, she's hit the ground running. The Liberation tour kicked off last week with stops in Hollywood and Atlantic City, and this week, Aguilera performed at Radio City Music Hall in New York City. Here, the singer offers an exclusive behind-the-scenes look at her New York City shows, including backstage moments with her children, Max, 10, and Summer, 3.