Gwen Stefani's Best Onstage Style Moments Prove She Hasn't Aged a Day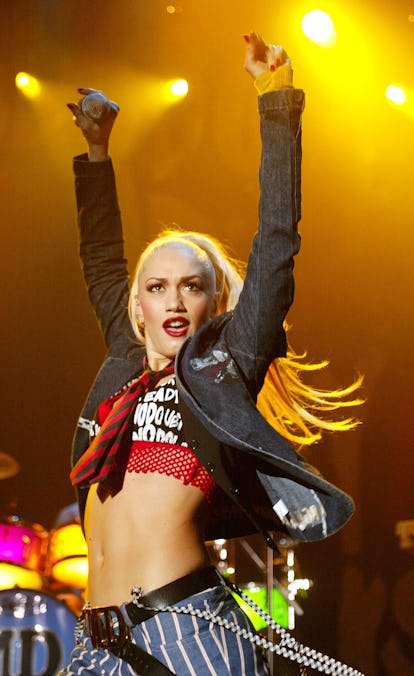 Photo courtesy of Getty Images.
Gwen Stefani's style, both on stage and the street, has always been unlike any other pop star's. Maybe because she never set out to be a pop star in the first place. She was just a SoCal girl studying art at college when she became the lead singer of her older brother's ska band No Doubt. A few years later, Stefani and her bandmates were all over MTV and the radio with their massive hit "Don't Speak." Eventually a solo career came calling, and Stefani expanded her fanbase and sartorial inclinations. Yet, through it all, aside from a cutesy costume here and there, you can't help but imagine wanting to rob Stefani's tour wardrobe for your own actual day-to-day life. From luxe evening gowns to crop tops to the recurring theme of Anaheim ska scene-appropriate plaid bondage pants, she's certainly found her niche. As Stefani kicks off "Just a Girl," her career-spanning Las Vegas residency this weekend at the Zappos Theater, here's a look back at some of her best on stage style moment. You might notice that over the past 20 years, she's barely seemed to have aged a day.