Met Gala 2017: From Rihanna to Katy Perry, W's 15 Best-Dressed Women on the Red Carpet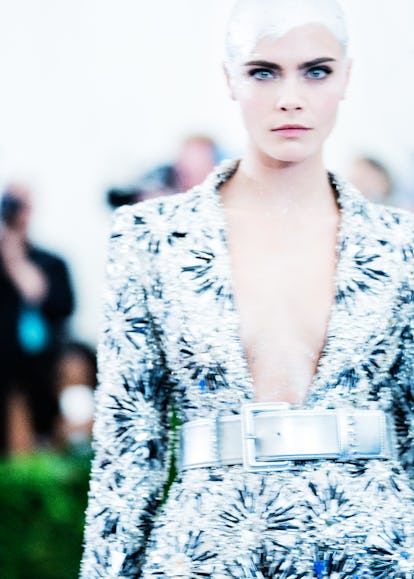 Photo by Benedict Evans. Visual Editor: Biel Parklee.
Usually, these best-dressed lists are limited to 10, but we couldn't help ourselves. On Monday night, models, Hollywood stars, and designers were called upon to surprise on the steps of the Metropolitan Museum of Art by channeling the Costume Institute's honoree Rei Kawakubo and the sartorial genius of Comme des Garçons. For the most part, the likes of Rihanna, in Fall 2016 CDG, and Katy Perry, in red-blood Maison Margiela Artisanal, captured the daring spirit of Kawakubo, others like Tracee Ellis Ross and Anna Cleveland actually wore the designer's label, and the rest simple looked spectacular, from Gwyneth Paltrow in Calvin Klein by Raf Simons to Cara Delevingne and Amyline Valade, both in power suits. In short, it was a red carpet fitting of Kawakubo, who once quipped, "For something to be beautiful it doesn't have to be pretty." For more of our best gala coverage, don't miss the best dressed men, couples, the night's most talked-about non-fashion moments, and a minute-by-minute accounting of everything that happened on that famous red carpet.