MØ, Denmark's Biggest Pop Star, Models the Best of Copenhagen Fashion Week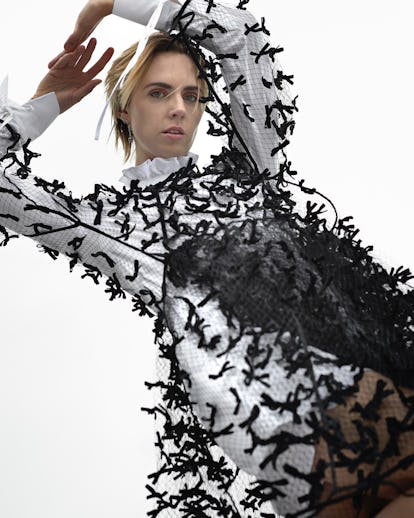 Photo by Nikolaj Møller at Blink Production, styled by Caroline Grosso. Hair & Makeup by Monika Grensteen at Le Management. Photo Assitant Alexander Brunebjerg at The Lab. Special thanks to Stig Ruge at Imagework.
After spending her teenage years navigating the local punk scene in Denmark, fronting multiple grunge bands, dressing in black, and swearing by Kim Gordon and Karen O, Karen Marie Ørsted aka MØ is now one the country's biggest pop stars. ""I remember driving around in Ubers in California and [one of my songs] would come on and I'd be like, 'That's my song playing on the Uber radio!'" the singer says of her burgeoning superstardom. While she says that she spends most of her life on planes, jetting from different concert venues and record studios to collaborate with the likes of Major Lazer, Justin Bieber, and Charli XCX, last week, the singer headed back home to take in the latest in Denmark fashion during Copenhagen Fashion Week. Here, the singer models the best of the week, straight off the runway.