A Moschino After Party is Where Club Kids and Playboys Go to Play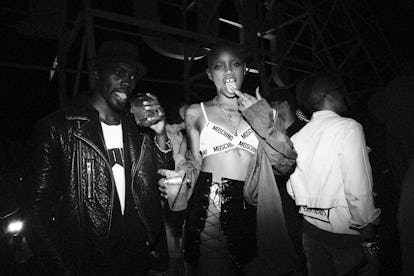 Photo by Nolwen Cifuentes.
Jeremy Scott's Moschino Resort 2018 show, which took place on Thursday in Los Angeles at the famed Roosevelt Hotel, was a tone poem to the idea of a road trip between L.A. and Las Vegas, and the characters you meet along the way. "Pin-up girls, hot rods, Route 66, that Vegas vibe, neon signs" the designer said. "I miss that optimism that's part of America." Well, if there's one thing you can count on at a Scott show is characters, of all trips. Here, they included Kate Beckinsale, Joe Jonas, Dita Von Teese, Fergie and Kristen Stewart with Stella Maxwell, plus a bevy of seductresses, playboys and West Coast club kids.