Post-Hiddleswift Taylor Swift and Gigi Hadid Redefine Squad Goals at Tommy Hilfiger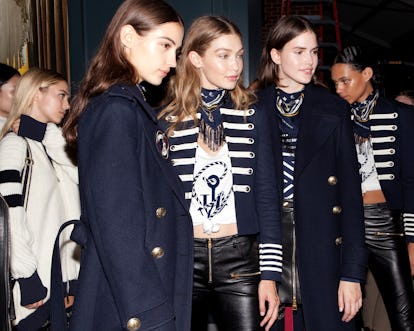 Photo by Olivia Locher.
Taylor Swift and her squad members support each other's work, or so they say. Mainly, this consists of appearing in Swift's music videos and magically spontaneous Instagram photoshoots. So, when Gigi Hadid presented her see-now-buy-now collaboration with Tommy Hilfiger on Friday night, a post-Hiddleswift Swift returned the favor and graced the front row. Hilfiger hammered home the squad goals riff by sending down models in pairs and matching outfits in his finale.