Model Rianne van Rompaey Discovers a Golden Surfer's Paradise in Japan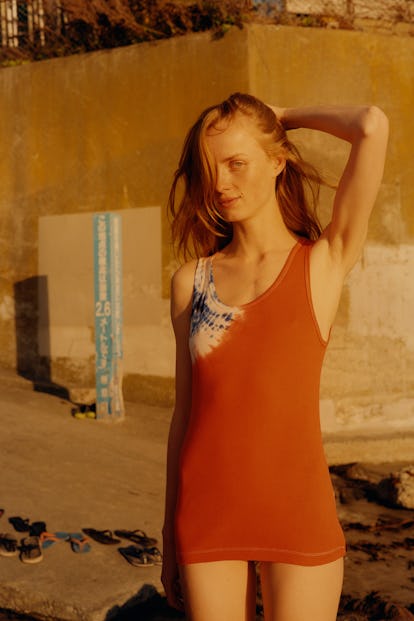 Photograph by Colin Dodgson; Styled by Sara Moonves.
It can be sometimes hard to imagine that less than an hour outside of dense, vertical, neon Tokyo, there are carefree, sprawling beaches bathed in a golden light with waves to fly halfway around the world for. The Dutch model Rianne van Rompaey, a favorite of brands like Valentino and Louis Vuitton (and here at W), discovered this surfer's paradise during a two-day road trip with the photographer Colin Dodgson and W's Style Director Sara Moonves, as they all journeyed along the southeast coast of Japan, winding their way from seaside towns like Kamakura and through the Chiba prefecture (where surfing competitions for the 2020 Olympics are said to be held), stopping wherever the light caught their eye in Katsuura Bay, Moriya beach, Shidashita beach, and Ubara beach. And in the Land of the Rising Sun, there was plenty to bask in. Ride along with van Rompaey and company, here.