Glam and Femme. Sharp and Tailored. Who Says You Can't Be Both?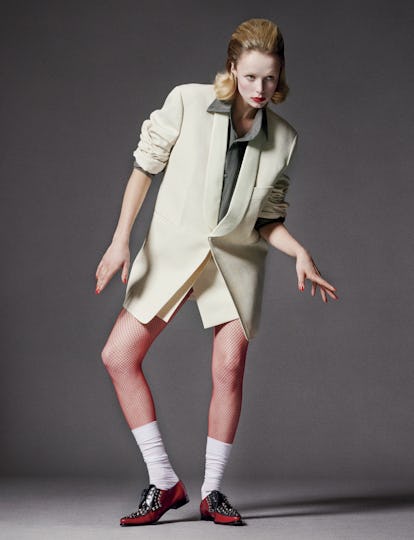 Photograph by Theo Sion; Styled by Max Pearmain.
"I am large. I contain multitudes," wrote the great poet Walt Whitman, perfectly summing up the complexity of being a human being. We play many roles in our day to day, and take on a variety of characteristics—from wife to mother to babe to boss lady; one moment soft and sweet; the next, tough as nails. And as life is never so cut-and-dried, nor then should our wardrobes be. Fortunately, the spring collections offered an array of clothes for just about any mood we might find ourselves in. At Gucci and Carolina Herrera, there were flirty, festive cocktail dresses to dazzle your dinner guests, and at Celine and Dior, strictly tailored pieces that mean serious business. Finally, Giorgio Armani's shimmering suits and Prada's embellished coats offered a kind of arty punk sensibility that said, I am both fun and not to be effed with. Who are you today?