Zac Efron's Body Transformation From Lanky Teen Heartthrob to Baywatch Stud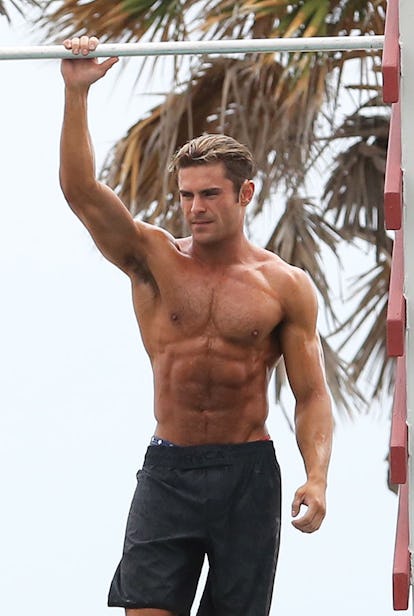 © 2016 FameFlynet, Inc – Beverly Hills, CA, U.S.A.
From his debut in Disney's High School Musical to his newest action comedy Baywatch, Zac Efron's career and physical physique has undergone a big transformation over the years. The actor's ever evolving sculpted body has not only become one of his major assets, but has also helped beef up interest from Hollywood and movie audiences. From Neighbors and Neighbors 2: Sorority Rising to Mike and Dave Need Wedding Dates and even The Paperboy, it's not an Efron movie unless he's shirtless somewhere. Even before the release of Baywatch, tabloids breathlessly reported on every paparazzo shot featuring Efron strutting through the movie's beach locations, and it's easy to see why. If Efron was sculpted before, he seems to have gotten into bodybuilder territory for this part, perhaps because he knew he would have to be running, in slow motion of course, on a beach with his equally callipygian co-star Dwayne Johnson. So, just to quench your thirst in time for Memorial Day, here's a stroll down memory lane of Zac Efron's best shirtless moments.