Beyoncé and Jay-Z's New California Home Doubles As An Art Museum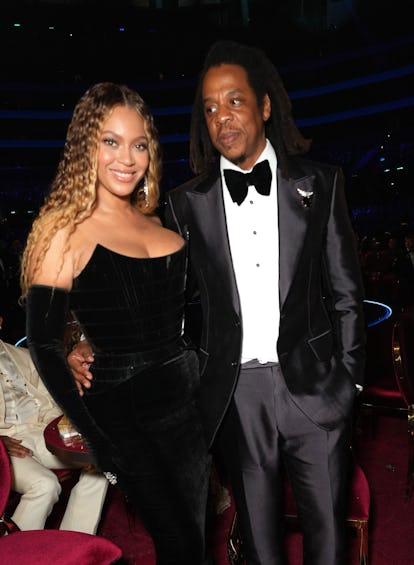 Kevin Mazur/Getty Images Entertainment/Getty Images
Beyoncé is on tour until the end of September, but it seems like she'll have a new home waiting for her when it's over. According to TMZ, Beyoncé and her husband Jay-Z have plunked down $200 million for a 30,000 square foot compound in Malibu directly on the Pacific Ocean. That price tag not only makes it the most expensive home ever sold in the state of California, but the second most expensive residential real estate transaction in American history.
Of course, the home comes with some envious architectural significance. It is one of the very few American homes designed by Japanese master-architect Tadao Ando. Designer Tom Ford was among the first Americans to commission Ando to design a home. He once owned an expansive ranch in New Mexico that he sold back 2016. A certain controversial rapper infamously bought an Ando home in Malibu that has now reportedly fallen into disrepair. That rapper's ex-wife Kim Kardashian is rumored to have recently flown to Japan to meet with Ando to consult about the design of her own future dream home.
Beyoncé's new home was originally commissioned by modern art power-collectors Bill and Maria Bell (Bill is the son of the creators of The Young and the Restless and The Bold and the Beautiful). It took 15 years to complete, and its construction required 7,645 cubic yards of concrete just for the home alone (that doesn't even include the driveway). The couple also once lent the home out to artist Alex Israel for a post-apocalyptic photoshoot starring a chimpanzee named Eli.
The home was specifically designed to double as a showcase for the Bells' impressive art collection. Bey and Jay may have been attracted to it for similar reasons. The family's private art collection is said to include works by masters like Damien Hirst, Andy Warhol, Richard Prince, David Hammons, and Jean-Michel Basquiat alongside younger, up-and-coming artists (incidentally, the Bells, too, own more than a few Warhols and Hirsts, but are also amongst the biggest collectors of works by Jeff Koons).
According to TMZ, the Knowles-Carters got a bit of a deal on the home. It was originally listed for $295 million.
Though it is the biggest real estate deal for a detached home in the country, it is not the most expensive home ever sold here. That record belongs to a New York City apartment bought by hedge fund billionaire Ken Griffin in 2019 for $238 million. Though, perhaps "apartment" is underselling the property bit. It's a penthouse unit that includes four full floors at the top of the 220 Central Park building.