2018's Rock and Roll Hall of Fame Induction Leads with Nina Simone and Bon Jovi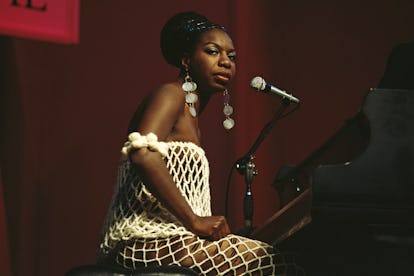 David Redfern/Getty Images
The most wonderful day of the year for baby boomers and old-souled youths is finally here.
The Rock and Roll Hall of Fame's 2018 class has been unveiled by Rolling Stone, and the five inductees are the perfect embodiment of rock and roll as we know it: Bon Jovi, Dire Straits, the Cars, the Moody Blues, and Nina Simone. Also joining this wonderful quintet is Sister Rosetta Tharpe for an Early Influence honor, which is occasionally awarded during induction years to artists whose influence has been prominent in the music industry.
As the Rock Hall's guidelines dictate, inductees become eligible for the honor 25 years after the release of their first song or album, all of whom exceed this requirement by many years. Some of the artists who were nominated in the first round of voting process earlier this year, but ultimately weren't included in this year's class, include noted Rock Hall detractors Radiohead, Rage Against the Machine, the Zombies, Kate Bush, and Depeche Mode.
As Rolling Stone notes, the Rock Hall has often served as a reunion setting of sorts for inductees in the past, which could also be the case this year. The Dire Straits haven't performed together since 1992, and while Bon Jovi and the Moody Blues have occasionally reunited for one-off events, it's rarely been in their original incarnations due to internal turmoil—a.k.a the line-ups that brought them the most commercial success. Nina Simone and Sister Rosetta Tharpe, meanwhile, will be honored through appropriate cover artists, as both women have been dead for many years.
While 2017's ceremony was held at Brookyn's Barclays Center for some east coast flair, 2018 will bring the event back to its hometown roots in Cleveland on April 14—and just like in years past, HBO will air the entire ceremony sometime in the subsequent months.
Pharrell Williams Says N.E.R.D.'s new album is like a rocket… made of Legos: