7 New York City-Based Facialists to Visit Now
Those who have attempted to play facialist during this pandemic can let the professionals do what they do best.
---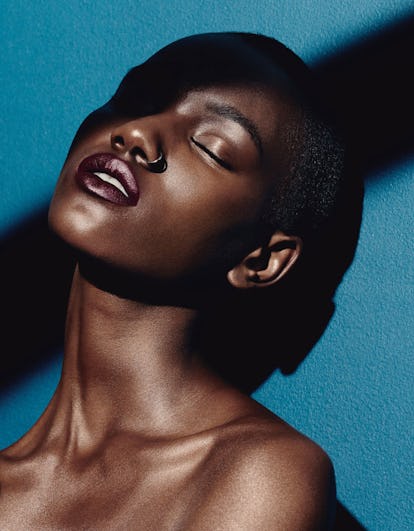 At long last, New York City has granted aestheticians permission to open their doors and give your skin some much-needed professional attention. Some of the city's most beloved facialists are working to rebuild their small businesses, which suffered devastating blows at the hands of the pandemic. The toll has forced many of these beauty institutions to permanently shut down, leaving others hanging by a thread. And although a facial may seem like a frivolous spend, it bears noting that a good aesthetician can boost self-confidence, provide moments of respite and open the door for some recharging—all of which are significant stress reducers.
To revitalize your skin and support some hardworking beauty professionals in the process, we have highlighted a handful of New York City's trusted skin saviors. Those who have attempted to play facialist during this pandemic (extracting your own blemishes while scarring, applying at-home peels that burn when they're not supposed to, trying to administer those trend-of-the year, lengthy face massages) can attest that it is far wiser to let the professionals do what they do best.
Nachi Kanemaru Glick
Mist Beauty 501 5th Avenue #1211(212) 643-3447
A model favorite, Nachi Kanemaru's "Omakase Facial" is tailored specifically to your skin needs—be they anti-aging, acne, dark spots, or blemish extraction—to give you the clearest and most vibrant skin.
Ildi Pekar
Ildi Pekar Skincare 20 E 49th Street, 6th Floor (212) 682-6080
Pekar created her "Lymph-Flow" facial to release toxins from the skin and reduce any puffiness brought on by exhaustion while addressing darks circles, dull complexions and fine lines. This facial technique also re-sculpts facial muscles while relaxing the body and mind.
Lakeisha Dale
Melaskin Studio 5 West 37th Street www.melaskinstudio.com
Lakeisha Dale's Melaskin Studio is known to provide a relaxing and educational facial experience. Melaskin has consistently specialized in skin wellness for New Yorkers for years, with an emphasis on BIPOC skin tones. Try the "Get to Know Ya Facial," which provides a lifted, radiant and well-rested complexion.
Sarah Smith
Facialist at Georgia Louise Atelier 114 E 71st St, New York(212) 472-1400
Smith's decadent Georgia Louise Bespoke Facial removes impurities, addresses clogged pores and breakouts, and evens out skin tone. As with all of the facials Smith administers, skin is treated with the latest anti-aging techniques and, if needed, the most advanced peels, while massaging skin to uplift and firm.
Shamara Bondaroff
SB Skin37 West 19th Street #3(917) 243-1389
Bondaroff performs her signature "SB Microcurrent Facial" to promote healing, muscle stimulation, and collagen and elastin production for an overall lifted, smoother complexion—with added microdermabrasion to smooth skin texture.
Carmel O'Neill
The Renew Spa109 East 73rd Street Suite 1B(212) 452-1012
O'Neill is renowned for her vitamin C facial, which aims to brighten the complexion and reduce the appearance of hyperpigmentation. This hydrating facial also incorporates her signature vitamin C peel, leaving skin looking bright and dewy.
Miriam Cardoos
Glowbar 147 Duane Street(917) 261-4300
Cardoos's customized dermaplaning facial removes the top layer of dead skin, followed by a light chemical peel and topped off with a soothing LED light and hydrating mask to firm, nourish, and hydrate the face.
Related: How to Survive Pandemic Stress, According to Nicole Kidman's Dermatologist