A Guide to the Buzziest New Books of Fall
From a light-hearted and quirky read to a deeply emotional and heart-crushing novel, here are the 6 books everyone will be talking about this year.
---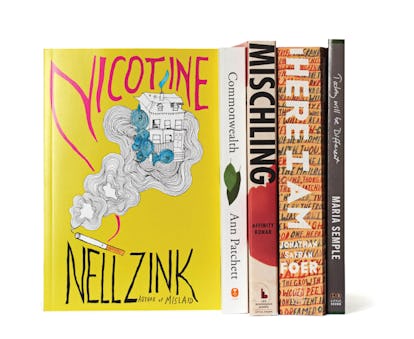 Despite what Hollywood would have us believe, the failure to act can be just as dramatic as action itself. Decisions to do ­nothing—not to fight, not to run for help, not to reveal one's true desires—turn the wheels of some of fall's buzziest books. In the brilliantly funny, stealthily heart-crushing Here I Am (Farrar, Straus and Giroux)—­Jonathan Safran Foer's first novel in more than a decade—a man weighs his responsibilities as both a husband and the father of a crumbling family against his guilt as a Jew watching the destruction of Israel from his cushy American living room. It's no spoiler to say that, as you'd imagine, nobody wins. The blended gaggle of siblings at the heart of Ann Patchett's deeply evocative Commonwealth (HarperCollins), meanwhile, find themselves paralyzed by complex emotions—among other adolescent feelings—when faced with the task of saving one of their own. And it's the resolution not to eat that drives Emma Donoghue's The Wonder (Little, Brown and Company), about a fervently Catholic 19th-century Irish child intent on suicide by starvation. Though fiction, Donoghue's tale has real-life roots—a wave of so-called fasting girls made headlines between the 16th and 20th ­centuries—as does Affinity Konar's bravely beautiful Mischling (Lee ­Boudreaux Books). Konar's astounding novel is set in one of history's most horrific locales: Josef Mengele's medical-torture clinic at ­Auschwitz. On a much lighter note, two October titles combine equal parts smart and funny: Nell Zink's quirky Nicotine (Ecco) takes the reader inside the world of anarchist squatters fighting for smokers' rights, and Maria Semple follows up her runaway hit Where'd You Go, Bernadette with Today Will Be ­Different ­(Little, Brown and Company), an equally rompy tale—this time, of an animator-turned-stay-at-home-mom in need of a major attitude adjustment.