Five Minutes With Matisyahu
After seeing Hassidic reggae rapper Matisyahu perform in Brooklyn on the first night of the Festival of Lights, I was inspired to learn more about one of Brooklyn's Finest. Here, the Crown Heights resident...
---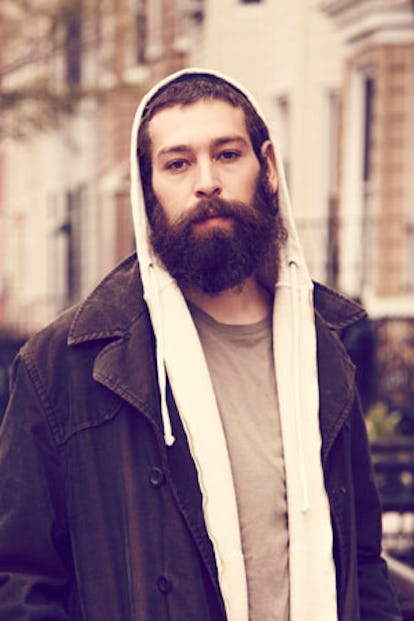 With your new single, "Miracle," you wanted to create something positive for Hanukkah? Initially we had this idea to write eight skits for Hanukkah, basically how the record company was trying to get me to become more mainstream, how they didn't want me to make a Hanukkah song, but they wanted me to make a holiday song. You know, many of those Christmas songs are written by Jews. Rudolf the Red Nose Reindeer, White Christmas–like all those songs written by Jews. There isn't any real Hanukkah music with the exception of the Adam Sandler song, which was amazing when it came out; that kind of made every Jewish kid across America feel so proud you know? So I made this song with [producer] Kool Kojak; he was just in New York one day and we just did it and it was quick, and then we just decided we would make [one] video and incorporate all those ideas.
You launched the video for the single December 1st–how has it been received so far? I didn't check YouTube today, but it has like 360,000 hits yesterday and it had only been out for three days and something like that. I decided to do it by myself, and it's not like a record company was setting it up on the radio for the last two months. I basically had been writing emails to radio stations like, "You know me, I've been to your radio station a bunch of times, I don't have a big record company behind me now, I'm just doing stuff by myself." And you know the whole story about Hanukkah is about miracles and underdogs. So I'm asking for a miracle here to play my song on the radio. About 15 stations started playing it.
And you can you tell me about the new album, Live at Stubbs Vol. II? The first album [Live at Stubbs Vol. I] was when I first signed the record deal. We recorded a live record, and they turned it around very fast and one of the songs got onto radio and did really well, "King Without a Crown." I wanted to go back and do another live record to catch that sort of live energy that you can't really get in a studio. My music has evolved a lot, it's changed, but it's still all about that energy. I find that a lot of my fans are looking for that energy at a live show in a record.
You have a very strong presence on stage. Prior to starting the band, were you very comfortable on stage? I worked on it. When I was 18, I started a band. I lived in Oregon for two years and played and performed out at college bars and stuff like that. I kind of always knew that's what I always wanted to do. When I came back to New York, I focused much more on developing my skills as a singer and a rapper and less on the performance. I guess in the past five or six years, I've played so many shows that I really own it.
Have your two children been to any of your shows? Do you find that either of them is musically inclined like you are? Yea, they both sing a lot. One summer when we went on tour, my five-year-old was really into drums so I brought drums with me, little drums, and we just set them up on the side of the stage. And he would sit down during the show he would just start playing on the side of the stage. At one show, we brought him outside and he sat in front like 3 or 4 thousand people and played the drums to "King Without at Crown."
How does your religion affect the way you dress? Many artists want to push the envelope in regards to fashion–how do you maintain that balance? When I first started performing, I used to dress in my religious clothes. I would only wear a suit and button down shirt and stuff. Now, it's more of a creative thing. Style, for me, is about bringing together, just like in my life and in my music, [this] combination of things; the current music I'm making, living in the world that I'm living in now, and combining it with this history. I try to combine them together, to some degree, in the clothing that I'm wearing.
Do you have any local designers that you support? There's a kid named Yossi Belkin in my neighborhood. He does a lot of my art stuff, and photos, he's so talented. I started asking him to design posters, to design T-shirts, and that's what he's doing now.
"Miracle" is available on iTunes. Live at Stubbs Vol. II is out February 2011 and can be pre-ordered now at matisyahuworld.com/stubbstore.
Photos: Beau Grealy