Alex De Betak's Shanghai Surprise
The famed production maestro Alex de Betak knows a thing or two about working his magic in China. After all, that's where he created some of his most memorable recent spectacles like the crystallized Donna...
---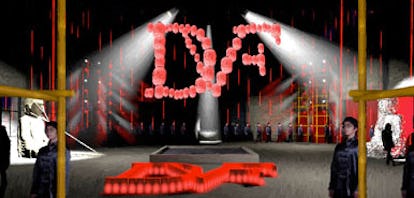 When Diane von Furstenberg approached her usual collaborator earlier this year about possibly her biggest party ever slated for Shanghai, De Betak didn't break a sweat. "I'm setting office here as we speak," said the Paris and New York based guru. "You still can do anything in China that you may dream of, but at times it takes re-inventing the wheel. There was no precedent for the events of this nature being done here and obviously not in the obsessively perfectionist and luxurious ways of doing things."
DvF's enormous Chinese affair (which will happen tomorrow night after months of planning) stuck to some familiar themes. "As Diane often says," noted DeBetak. "It's about recreating the spirit of 'a man in a woman's body' as well as other East-West dualities like ying and yang, night and day, art and fashion, and strength and spirit." The pair settled on artist Zang Huan's studio as the venue, which happens to be 45 minutes away from the city center. But incredibly that brick hangar boasted 35,000 square feet in real estate and 50 feet in height. With the luxury of space, DvF and De Btak masterminded a party in which no detail will go unnoticed and no red candle will be left behind.