Amazon Announces Black America, an Alt-History Series About Slavery Reparations
It's Amazon's answer to HBO's Confederate.
---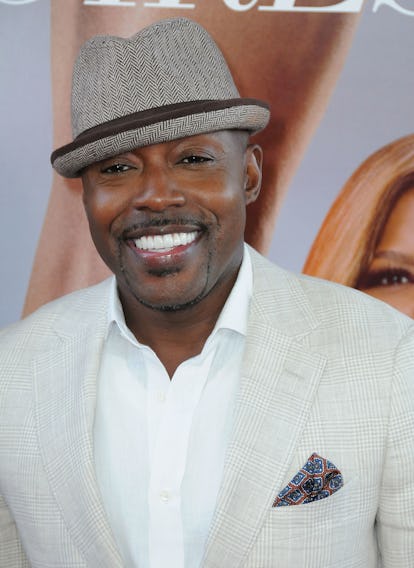 Barry King
Just days after HBO announced that it was moving forward with its alt-history show portraying a modern-day America where the Confederacy seceded from the union and still practices slavery, Amazon has revealed plans for its own series imagining what life would be like for black Americans if they had been paid reparations after the Civil War, Variety reports.
In the drama series, entitled Black America, newly free African Americans are given Louisiana, Mississippi, and Alabama and form New Colonia, which "has a tumultuous relationship with the United States government," according to Variety. The show, which will be helmed by Girls Trip and Straight Outta Compton producer Will Packer and The Boondocks cartoonist Aaron McGruder, is Amazon's second alt-history series, joining Emmy-winning The Man in the High Castle, which portrays a world where the Axis powers won World War II.
Black America has so far been met with significantly less backlash than HBO's Confederate, which faced almost immediate criticism in part because two of its four executive producers were white men — Game of Thrones creators David Benioff and D.B. Weiss — and for its subject matter. As Variety reports, activist April Reign started the Twitter hashtag #NoConfederate and tweeted, "We believe the time to speak up is now, before the show has been written or cast. Before @hbo invests too much money into #Confederate." Regarding Amazon's Black America, however, April told Variety, "I think it's a much better representation of alt-history than what was proposed by Benioff and Weiss. I support this project as it will show black and brown people thriving in this country, something that isn't shown enough on screen. I'm also confident that, based on Mr. Packer's previous track record, the crew behind the camera will be much more inclusive than we've seen from Game of Thrones."
Benioff, Weiss, and their writing partners, Justified's Nichelle Tramble Spellman and Empire's Malcolm Spellman, defended their project, with Malcolm telling Vulture, "This is not a world in which the entire country is enslaved. Slavery is in one half of the country. And the North is the North." He added, "The imagery should be no whips and no plantations." Weiss also advised critics to hold their fire until the show has actually premiered, saying, "Everything is brand new and nothing's been written. I guess that's what was a little bit surprising about some of the outrage. It's just a little premature. You know, we might f— it up. But we haven't yet."
HBO execs also stood by the show, with programming president Casey Bloys admitting at the Television Critics Association press event last week that he regretted announcing a show dealing with such heavy subject matter in a simple press release, Variety reports. "Our mistake — HBO's mistake, not the producers — was the idea that we would be able to announce an idea that is so sensitive and requires such care and thought on the part of the producers in a press release was misguided on our part," he said. "The producers have said they're not looking to do Gone With the Wind 2017. It's not whips and plantations. It's what they imagine a modern day institution of slavery would look like."
Related: Confederate Backlash: The Game of Thrones Creators Respond to the Controversy Over Their Slavery Series
See What's Trending in W Magazine: