Ava Phillippe, Reese Witherspoon's Lookalike Daughter, Is About to Be a Debutant
The 18-year-old, who spent her summer working at a pizza parlor, will debut at the Bal des Débutantes next month.
---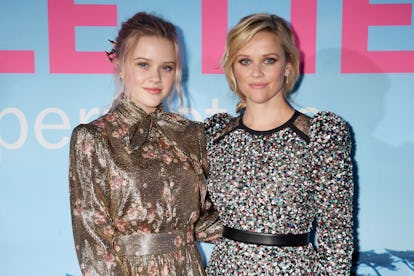 Jeff Kravitz/Getty Images
Other nations have princesses, counts, dukes, and duchesses. Over in the United States, though, we have celebrity scions: the class of Hollywood and society offspring that are the closest Americans get to a royal family. (Well, aside from the Kennedys and the Obamas, maybe.) So each year, when it comes time for Paris's Bal des Débutantes, it's these teen envoyées who end up making their debut alongside the rest of the world's nobility. Last year, Ella Beatty—daughter of Warren Beatty and Annette Bening—and Maïa Twombly—granddaughter of the late artist Cy Twombly—stepped onto the dance floor accompanied by their dashing chevaliers. Anna Cleveland debuted in 2014. And in 2014, Romy David—daughter of the comedian Larry David—as well as, of course, a Kennedy—Kyra Lemoyne Kennedy, granddaughter of Bobby Kennedy—pulled out their couture finest for the Crillon Ball.
This year, Ava Phillippe, Reese Witherspoon's doppelganger daughter with Ryan Phillippe, will be among a class of Bal des Débutantes debs with Stella Tennant's daughter Cecily Lasnet, filmmaker Louis Malle's granddaughter Jeanne Malle, Steve Harvey's stepdaughter Lori Harvey, Warner Music Group executive Len Blavatnik's daughter Laila Blavatnik, and The Bold and the Beautiful producer Bradley Bell's daughter Charlotte Bell.
With nearly 500,000 Instagram followers, Phillippe's "debut" is far from her first foray into the public eye. She attended this year's Emmys after-parties with her mother, whose show, Big Little Lies, swept the awards last month; Witherspoon's co-star Laura Dern also brought her children, Jaya Harper, 12, and Ellery Walker Harper, 16. It's already been pointed out many a time that 18-year-old Phillippe is a dead ringer for her mother—so much so, Phillippe was even mistaken for Witherspoon at HBO's Emmys after party. "I'm not her," Phillippe reportedly told a photographer who attempted to stop her—or Witherspoon, rather—for a quick shot.
But Phillippe's day job, when she's not accompanying her mother as red-carpet date or making plans for her society debut in Paris next month, is far less glamorous: She spent the summer working as a hostess at a pizza parlor in a suburb of Hollywood. Food service can be a high-pressure business, but it's certainly not an internship at the Weinstein Company.
Related: Reese Witherspoon and Daughter Ava Phillippe Love Wearing Coordinating Outfits
Miles Teller, Reese Witherspoon also loves you: