Flights of Fancy
W's fashion market and accessories director is on the hunt for what's next.
---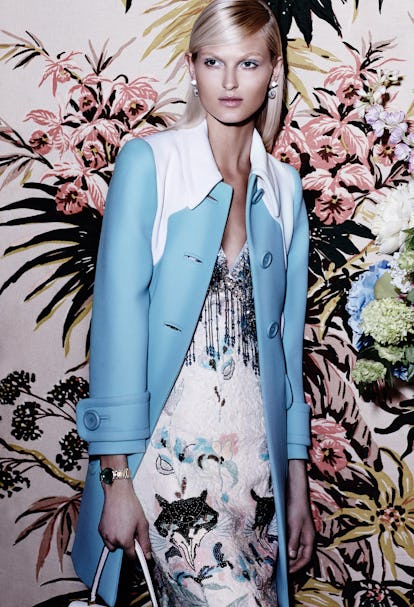 Photographer: Christian Ferretti Stylist: Lindsey Frugier
With all of its wild embellishment—sequins and fringe and pretty details pushed to an almost perverse extreme—the Miu Miu show was one of my favorites of the season. It was an instant mood brightener, maybe because during these cold winter days I find myself especially drawn to the rich, eccentric look. I also love the dazzle of a Louis Vuitton paillette bucket bag, a Dior Bar jacket with a sparkling school crest, and even a jewel-like painting by the artist Raqib Shaw. But what really tickles me is the notion of coordinating your dress with the wallpaper: This Miu Miu number is the perfect match for the lush interior of the New York nightclub Paul's Baby Grand.