Marvel Studios' Black Panther Has Hit Record Presales a Full Month Before Its Release
Could it be the biggest Marvel movie ever?
---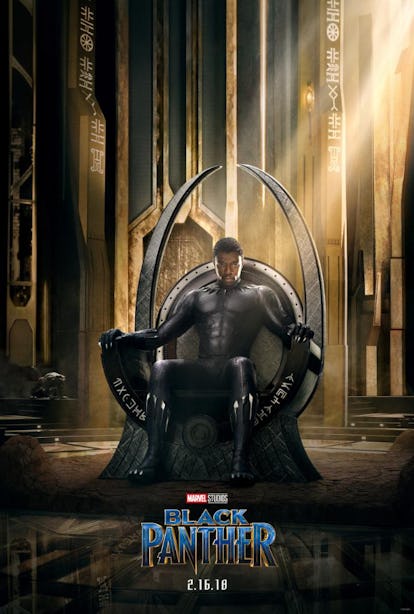 Marvel Studios
Ever since Marvel Studios released the first trailer for the upcoming Black Panther starring Chadwick Boseman, Michael B. Jordan, Lupita Nyong'o, Angela Bassett, Andy Serkis and more, the hype has been palpable. Now, it's measurable: The film has just set a new sales record for Marvel and it's not even due out until February 16. In its first 24 hours of presales, Black Panther has become Marvel's best-selling film according to Fandango, via The Hollywood Reporter.
The film, whose protagonist T'Challa, played by Boseman, first debuted on the big screen in 2016's Captain America: Civil War, has just surpassed that film in presales. "Black Panther is riding an incredible wave of momentum right now," Fandango Editor Erik Davis told THR. "It's one of the biggest and most anticipated movies to ever open in the month of February, and its trailers have electrified the Internet. Tickets have been going fast ever since presales started on Fandango late Monday."
It's also landed in the top three most-viewed Marvel trailers in its first 24 hours, according to THR. So far, Marvel has released two trailers for the film, which both offer brief glimpses of Bassett who plays T'Challa's mother, Nyong'o, and the villain Erik Killmonger played by Jordan. "I waited my entire life for this," the latter says in the most recent trailer. "The world is going to start over. I'm gonna burn it all."
Director Ryan Coogler, best known for helming 2015's Creed and 2013's Fruitvale Station, recently talked about the importance of the film and how it transcends the superhero genre, telling Rolling Stone, "I think the question that I'm trying to ask and answer in Black Panther is, 'What does truly mean to be African?'" the filmmaker recently told Rolling Stone. "The MCU has set itself in the real world as much as possible – so what does it mean for T'Challa to move around as this black man in a movie reality that tries to be a real world?"
One more reason to look forward to Black Panther is what promises to be an incredible soundtrack, curated by Kendrick Lamar, who collaborated with SZA on the lead single "All of the Stars," which you can listen to below.