Calvin Klein Gets Crafty
In case you missed it, here are the top style stories of the week.
---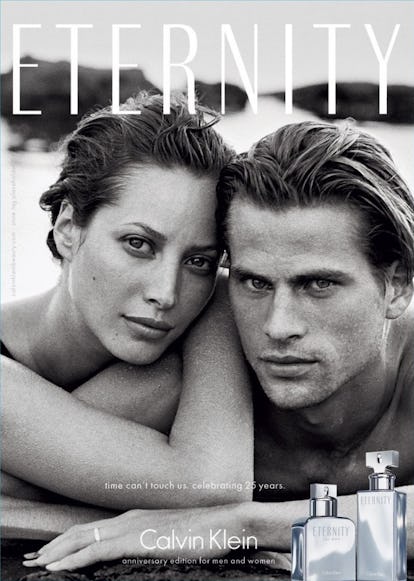 Beckham, Brooklyn Lands his first magazine cover. Let's be honest, it was only a matter of time.
Bundchen, Gisele Hit the runway in Brazil.
Calvin Klein Saved money on the brand's new fragrance campaign by reissuing Christy Turlington's iconic 1995 ad with a slight text tweak. Crafty.
Campbell, Naomi Is adding fashion designer to her extensive resume, but she'll always be a music video vixen to us.
Carachelle Jezebel developed a clever nickname for Cara Delevingne and Michelle Rodriguez's relationship. Well, it's no Bennifer.
Depp, Johnny Revealed his engagement to Amber Heard with a sparkly engagement ring—his own.
Gabbana, Stefano Says Victoria Beckham is not a fashion designer. No word on his thoughts on Brooklyn's modeling career.
Jacobs, Marc Cast his new ad campaign with the help of social media. Sets Miley Cyrus up to win again.
Kardashian, Kim Tried to take a selfie with an elephant. Failed.
Kling, Elin The chic Swedish stylist is launching a fashion line called Toteme. Has clearly come a long way since her collaboration with H&M.
N'yongo, Lupita Was named the newest face of Lancome. Jane Larkworthy approved.
Puss Puss The launch of a cat-themed style magazine has bloggers going wild.
Slater, Kelly The surfer is in the works to launch a brand with Kerig. Nice, bro.
US Army Really, really not a fan of naturally textured hair. Or trends.
Woodley, Shailene Went barefoot in Berlin, still likes to eat clay. It all makes sense.