THIS IS NOT A FASHION PHOTO
The Male Cross-Dresser Support Group
Looking for style in some very unexpected places.
---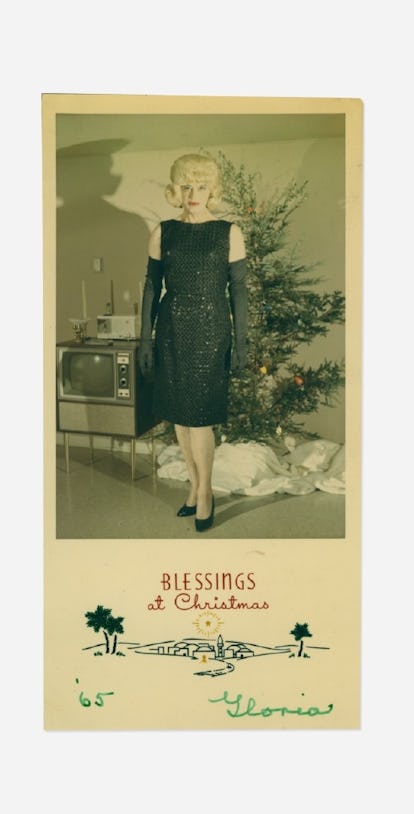 Casa Susanna, a modest Catskills resort popular in the 1950s and '60s, catered to a very particular clientele: men who spent their summer holidays dressed as women. Many of them were married; all, reportedly, heterosexual. But for a few days at Casa Susanna, they could put on party dresses, pearls, heels, and bouffant wigs and be proper ladies. No one but the participants would have known about this cross-dresser's paradise had not a cache of more than 300 snapshots taken at the resort turned up at a New York flea market some years back. Snapped up by savvy collectors Robert Swope and Michel Hurst, this remarkable archive was the source of their 2005 book, Casa Susanna (just reprinted in paperback from powerHouse), and the inspiration for Harvey Fierstein's play Casa Valentina, nominated for a Tony earlier this year. Now the entire collection is on display at Wright in anticipation of an October 30 auction, and it's well worth a visit. Displayed in six vitrines, the photographs are charming relics—pictures of well-dressed women gathered around a dinner table or posing together in the living room. They might have come from the scrapbook of a suburban country-club matron, a woman whose stylish friends had fur stoles, nice handbags, and good jewelry. Some of these gals are on the homely side, and far from petite, but they all made an effort. Although there are a number of images of the Susanna clique dressed and made-up as if for a nightclub, there's little drag-queen flash here; cozy domesticity is the rule, if only because there weren't many places they wouldn't have been thrown out of. One can only imagine the lives these men led outside this private getaway, but there's a sense of freedom and camaraderie here that was very likely unique in their experience. Included among the snapshots are a number of photographic Christmas cards that they could only have sent to one another. One includes a full-length portrait of a tall blond standing in front of a Christmas tree in a sleeveless black sheath, black opera-length gloves, and black pumps, signed "Gloria '65." He may have been George in a parallel life, but he still takes a great fashion photo.
On view at Wright, 980 Madison Avenue, at 77th Street, through October 30.