FIve Minutes With Cate Blanchett
While starring in the Sydney Theater Company's production of Anton Chekov's Uncle Vanya at the Kennedy Center this past summer, Australian actress Cate Blanchett (left) zipped up to New York to announce her most...
---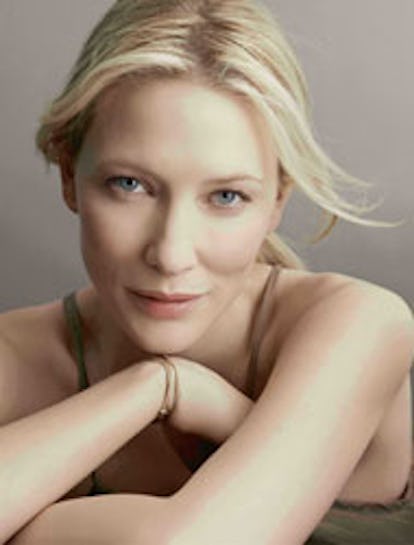 Did you have a makeup artist for Uncle Vanya? No, stage actors have always done their own makeup. I find theater makeup quite old fashioned and harder to work with so I use the SK-II foundations because they're really moisturizing. Then I put on a Dior lipstick that's quite glossy, like a showgirl red, and liquid eyeliner. It takes me about 30 minutes to do the whole look.
What is your fitness regimen? I did make a commitment this year to working out, but I've been a bit ad-hoc about it. Being on stage a lot is quite physical. I wanted to do something I can achieve, like twice a week, but since I've been in DC with the kids, it's been impossible.
Which of the SK-II products is your absolute favorite? I've always used the Essence and LX- serum everyday. I never thought about the texture of my skin or luminosity, but those are the changes I noticed with the Essence. My skin is more resilient and I don't get as many breakouts.
When did you first start wearing makeup? I experimented a lot. I went through a mod and goth-phase when I decided that I wouldn't ever be the bronzed beach-bunny. I started going as pale as I possibly could. It was probably a bit too kabuki.
Did your mom ever pass along any skincare advice? The only tip she ever gave was when she just handed me a bottle of Oil of Olay, which I used when I was younger.