Charlotte Le Bon's Sunny Future
The forecast is bright for the young actress.
---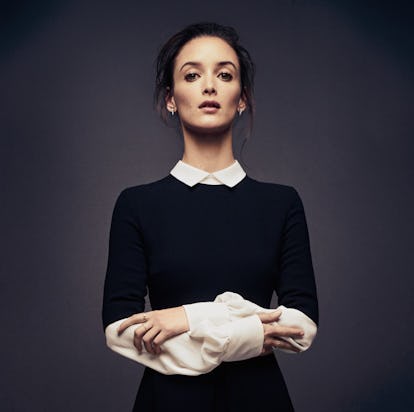 Photography by Robert Maxwell Styled by Michelle Cameron
On French television, "weather girls" are both amateur meteorologists and comediennes. "I was the entertainment," says the French-Canadian actress Charlotte Le Bon, 28, who appeared on the news program Le Grand Journal, delivering comedic sketches along with the forecast. After some 200 live performances in front of celebrity guests like Justin Timberlake and Justin Bieber, Le Bon was spotted by Steven Spielberg, who cast her in last year's foodie drama The Hundred-Foot Journey; she also played Yves Saint Laurent's model muse Victoire Doutreleau in Jalil Lespert's 2014 biopic of the designer. Next month, she stars as Philippe Petit's girlfriend in Robert Zemeckis's film The Walk, about the famed French tightrope maestro's 1974 high-wire stroll between the Twin Towers.
Le Bon, who started out as a model, initially wasn't tempted to follow in the footsteps of her parents, both actors. "I remember my mother waiting for the phone to ring," she says. Now that she's on her way to movie stardom, however, she's just glad none of her potential coworkers were paying close attention to her weather-girl days. "I once did a sketch in front of Seth Rogen, where I was dressed up as Robin, from Batman, and I had stuffed socks in my underwear," Le Bon says, laughing."