Aretha Franklin: The Genesis of an Icon, and More
Chic Daily: Long and short reads from the realms of fashion and culture to start your day.
---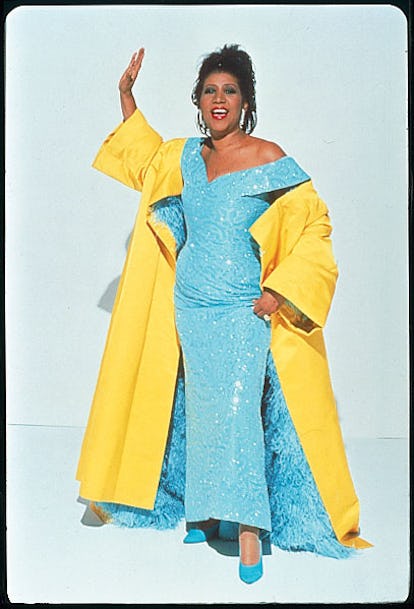 Photo by Getty Images.
Balmain On the biz side of things, here's the real story behind Kendall Jenner and Gigi Hadid's now-infamous hair swap. Turns out, the #BalmainArmy isn't just limited to garments.
Franklin, Aretha Everyone seemed to be at Rihanna's concert on Sunday, but there's another diva who's getting her due this morning: Aretha Franklin, whose legacy is reassessed by David Remnick in the New Yorker; he even managed a cameo by President Barack Obama as a secondary source.
Gaga, Lady Performed at her own birthday party. That's one way to save on event-planner costs.
Phelps, Jake Editor of Thrasher Magazine, godfather of skate bros everywhere.
Solance London The not-so-new, but newly in-the-spotlight, U.K.-based label that's getting a lot of attention thanks to devotees like Zendaya, Bella Hadid, and Emily Ratajkowski.