Chloë Grace Moretz Calls Out Double Standards About LGBTQ+ Representation in Hollywood
She compared Hollywood's reception of The Miseducation of Cameron Post and Boy Erased.
---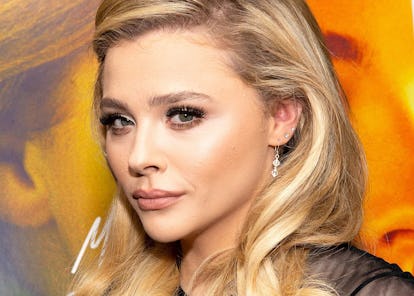 Paul Zimmerman/Getty Images
There are two movies about gay conversion therapycoming out this year. One is The Miseducation of Cameron Post, which stars Chloë Grace Moretz as a girl who is sent to conversion camp after getting caught with another girl on prom night, and the other is Boy Erased, which stars Lucas Hedges as a boy who is put in conversion therapy after he comes out to his parents as gay.
But although the films cover the same subject, their responses were anything but similar, a new Los Angeles Times article reports. According to the L.A. Times, while Boy Erased, which is directed by Joel Edgerton, was picked up by Focus Features, The Miseducation of Cameron Post, which is directed by Desiree Akhavan, "struggled" to find distribution despite winning Sundance's Grand Jury prize.
Now, Moretz is speaking out. In her interview with the L.A. Times, she broke down just how differently Hollywood treated a film by a straight white man compared with one by a bisexual Iranian-American woman.
"There's another conversion therapy movie that's coming out and you see how that was picked up by a major distributor, they are putting all the money behind it, and you start to compare it," she told the L.A. Times. "This movie was directed by a bisexual woman of diversity, it has a very diverse cast and we didn't cast all celebrities. You look at the other movie—that movie has distribution already, it's going to come out, it's going to be big—it's written and directed by a white man, it's shot through a straight male gaze. You just look at the discrepancy and that's shocking."
"Even though people want these movies to be told, they want these things to be said, they're not backing it enough," Moretz continued. "They're still backing first and foremost the straight white man who is going to be putting out the movie that's the safer bet. They want something that's a pretty package, but that's still tolerable and acceptable. And I think that's unfair. Queer movies should be told through a queer lens and created by queer people."
The Miseducation of Cameron Post, which follows Moretz's character, Cameron, as she fights to survive, then escape, conversion therapy camp with her friends Jane (Sasha Lane) and Adam (Forrest Goodluck), opens in theaters this Friday, August 3.