Five minutes with Christiane Celle
Last spring, upon parting ways with the new owners of Calypso, the fashion empire she founded with a single boutique in St. Barths in 1995 and grew into a $60 million operation, Christiane Celle wasn't...
---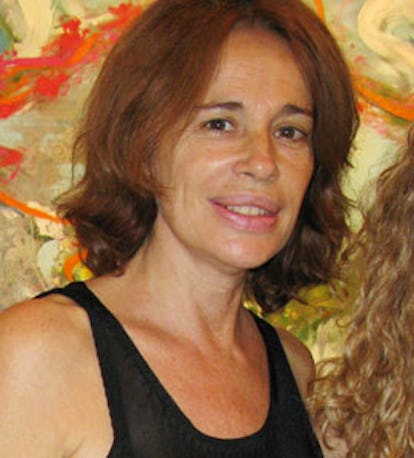 What made you decide to open Clic? When I sold Calypso, I decided that I wanted to do something very different. My husband [Antoine Verglas] is a photographer and I've been collecting books and photographs for years so this felt natural to me.
It's a difficult time for bookstores, with even Barnes & Noble shutting some of their locations. Does this concern you? At somewhere like Barnes & Noble, there is always a section of photography books but you get a bit lost. I thought there was a need for a small, family-owned business for just photo and art books. Some of the books I carry you can find on Amazon.com but with art books and coffee table books I think people want to touch the them and see them in person.
What book will you be bringing as a hostess gift when you visit friends this summer? One of my favorites is called Yard Sale by Adam Bartos. It's a great book full of all the weird things you see at summer yard sales. He's a great photographer.
Running a bookstore, you probably meet some interesting people. The other day a man came with a book he had done when Andy Warhol died. He photographed the funeral and everyone who attended and he said, "You don't have my book. You should carry it!"
How is running a bookstore more challenging than running a fashion boutique? At Calypso, we would just put a dress in the window and then 100 women would come in for the dress.
Do these books ever inspire you to want to design clothes again? Yes, like when I got books about Chanel and Valentino into the store. I do miss fashion. I miss the traveling. I used to go to India. I used to go to Morocco. I know right now I can't do any fashion because I have a three-year non-compete clause with Calypso but I still go shopping and get excited when I meet new designers.
Have you met any great new designers? I just met a girl who has a wonderful line called Harvey Faircloth. I recommended her to a friend of mine, who is going to carry the collection at her store. So yes, I'm still keeping an eye out.
What's your next big project? We have a show opening July 13 at our 255 Centre Street gallery that features prints from a book by Karla and James Murrary called Storefront: The Disappearing Face of New York. It features about 400 images of small stores in New York shot over ten years. Almost half of them have already closed. It just shows that New York needs more family owned stores like ours.