Why Madonna Wore the Beckham Dress… and more
Costume designer Arianne Phillips, the stylist behind "Blame it on Rio," has been collaborating with Madonna for more than a decade, from the star's geisha-inspired period to her Patty Hearst look for American Life. Phillips,...
---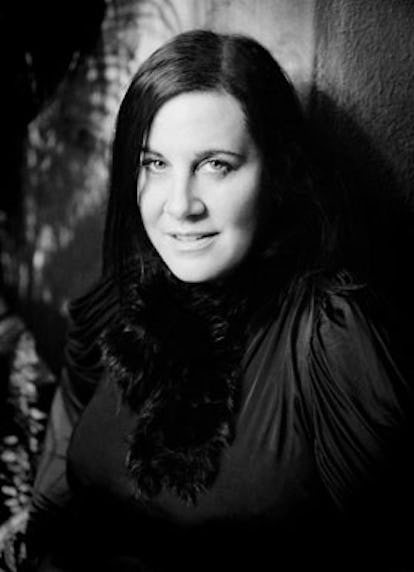 The black zippered dress is so prominent in the story. What made you choose it and what did its designer (Victoria Beckham) have to do with it, if anything? I initially chose this dress for the classic 50s-60s slim silhouette, which was what I was after for our story. I was also intrigued since it is from Beckham's debut collection — I liked the "story" of one pop star to another. And I was pleasantly surprised at the high quality of the dress. The fabrication, details and fit are very well thought out.
Tell us about that graphic sequined dress. All the credit says is that it's vintage and from The Way We Wore, the vintage store in LA. The dress is reminiscent of our initial inspiration for the shoot, the 1963 Jeanne Moreau film The Bay of Angels. It's from the select archives of Doris Raymond, the owner of The Way We Wore. Madonna had specifically requested I include some vintage 50s and early 60s garments to mix with the contemporary designer fashions, and Doris is my "go to" person for vintage. She has an amazing eye and unique sensitivity to vintage.
What are the sunglasses Madonna wears in so many of the shots? I believe those are D&G. We loved them.
What's with the little lace gloves? With styling I find it's always about balance — not over accessorizing, while still being able to create a character. There was a finished, formal quality to the way women dressed in the 50s and 60s. Their outfits were complete with hat, gloves, jewelry and hosiery, and there was a modesty and femininity to the way women dressed. I found that the little lace gloves finished her character perfectly, as they're both demure and provocative.
What's up next for you? I designed the costumes for Tom Ford's directorial debut, A Single Man, starring Colin Firth and Julianne Moore, which is forthcoming this fall. Right now I'm helping refurbish and create some new looks for Madonna's summer tour extension and I'm getting ready to attend the women's collections in Paris.
CLICK HERE to see selections from Steven Klein's portfolio, "Blame it on Rio."
Portrait by Joemama Nitzberg