"Crazy Rich Asians" Is Officially Getting a Sequel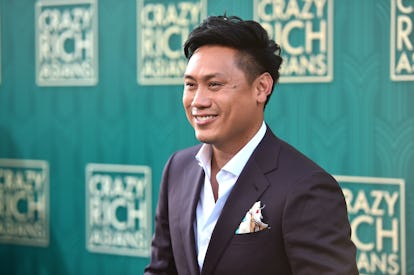 Alberto E. Rodriguez/Getty Images
Frankly, Hollywood would've been crazy not to pursue the idea.
Crazy Rich Asians, the positively delightful rom-com that was the first studio film since 1993's The Joy Luck Club to feature an predominantly Asian and Asian-American cast, is officially in the development stages for a sequel. Per The Hollywood Reporter, the entire creative team behind the film will return to work on the sequel, most prominently with director Jon M. Chu reprising his directorial duties. The first film, which was based on the coinciding novel by Kevin Kwan, already has appropriate source material — Crazy Rich Asians was the first of three novels in Kevin's "Crazy Rich Asians trilogy" about opulent Asian lifestyles, the second being China Rich Girlfriend. (The third, since we know you're curious, is Rich People Problems.)
The film has proven to be a major box office success since its release last week, winning the weekend in America with a cushy $34 million. While you may think that doesn't align to the bigger numbers we see with, say, superhero movies, the result was incredible for a rom-com — so much so that Jon tweeted a poignant thread about what Crazy Rich Asians' success means for minority audiences.
"They thought we were gonna do 18 million maybe 20 million over the five days. But YOU SHOWED UP. On dates, with your families, with your friends, with your enemies. We laughed, we cried, we shared our stories we saw each other," he wrote. "The fact that we had never shared a communal experience of joy, laughter and emotions at the movies like this has been an injustice. But now we have. And there's no going back. Crazy Rich Asians is the number 1 movie in America. Yes we are. Read that again. America fell in love with our kickass all-Asian cast of many different background, styles, shapes, sizes ages, and blew the lid off the expectation at 34 million dollars since we were released. Truly a #GoldOpen. Thank you! I feel very lucky to be a small part of this giant movement."
Related: A Comprehensive Guide to the Cast of Crazy Rich Asians