Daria Strokous Loves Yoga, Never Frowns
The Russian model shares her beauty secrets.
---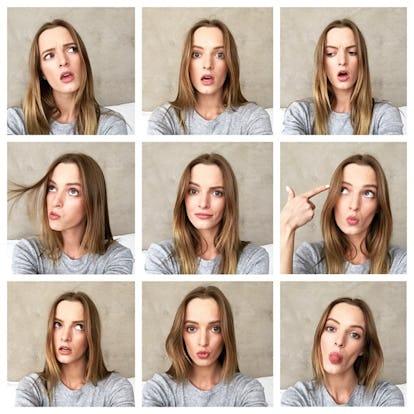 In W's September issue, Daria Strokous played a wild party girl. Off set, the 24-year-old Russian model is a bit more natural. Here, she talks about her exercise routine, beauty essentials, and favorite spa.
Your look in three words: Minimal, sleek, chic.
Five-minute routine: Dry clay in a few drops of water is the perfect cleansing mask. I use it while I'm in the shower.
Never leave the house without: Homeoplasmine for lips, hand sanitizer.
10 Models Share their Beauty Secrets
Beauty from the inside out: Don't take life so seriously. Everything always works out for the best.
Exercise regime: Jivamukti yoga.
Beauty essentials: Homeoplasmine, argan oil, coconut oil.
Skincare secret: Juice from fresh aloe leaves is the most hydrating and natural lotion. I put it on my face at night. Also, cool chamomile tea on a cloth to clammy skin down after the shows.
Hair remedy: Je Veux oil.
In-tub must-read: National Geographic to find the next destination.
Spa-cation at: The Blue Lagoon in Iceland. It's the most surreal place I've ever been, and the mud masks are amazing.
Fragrance of choice: Orto Parisi.
Best advice from mom: Don't frown, you will get wrinkles on your forehead.
Best advice from the pros: Pat McGrath: put the lipstick on with the finger.
Beauty icons: Christy Turlington, Michelle Pfeifer.