Designer Barbara Casasola's Guide to Rio
The Brazilian designer shares her Rio must-sees just in time for the Olympic Games.
---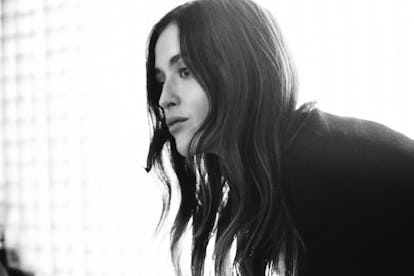 "Nature, space, and energy" are three words ready-to-wear designer Barbara Casasola would use to describe her home country of Brazil. And while the 32-year-old has since moved to London, she is continually inspired by her country's rich history, lush natural landscape and dynamic modernist design. Dedicated to Amazon conservation and tribal rights, Casasola frequently returns to Brazil, and most recently designed the uniforms for the Emiliano Hotel, which opened just in time for the Olympic Games. In honor of those, Casasola gives us the inside scoop as to how she navigates the best of Rio – from where to grab a bite between-the-games to the best place to enjoy a coconut on the beach.
Most beautiful spot off the beaten track Oscar Niemeyer's "Casa de Canoas" private home is now open to the public. He's best known as the architect of our capital city and other great landmarks across the country. But it's his bungalow home in Rio that I enjoy going back to the most.
Best beach Prainha In Barra da Tijuca. It's a surfer beach and protected by the Atlantic Forest, with a mountain backdrop. For a nature reserve and transparent water go to Grumari Beach.
Favorite coconut stand All of them are good!
Favorite store Santa Tereza is a small colonial neighborhood in Rio. Tucum is a shop that sells pieces made by indigenous tribes. The proceeds are shared with the tribes and there's always something nice to take home.
Best breakfast spot to start the day I designed the uniforms for the Emiliano Hotel Rio, which just opened for the Olympics. Their queijo minas (a special Brazilian cheese) is made fresh in-house and they have best fruit juices.
Favorite bar or club for a night out on the town Bar da Laje on Vidigal Hill for the view.
Most eclectic restaurant Lasai is in a typical Botafogo house with beautiful views. Try the Beijupira.
Favorite spot for classic Brazilian food Biscoito o Globo. It's a biscuit sold on river beaches and reminds me of childhood.
Best restaurant to meet for an in-between the games bite The JOBI Bar in Leblon. Extremely cold beer, which is how Brazilians like it.
Your favorite exotic fruit I love Acai. It's a dark purple health-giving berry that grows in clusters near the tops of palm trees in the Amazon. Surfers eat it for energy and balance.