Solway Selects: September 2012
Arts and Culture Editor Diane Solway's must-sees for September.
---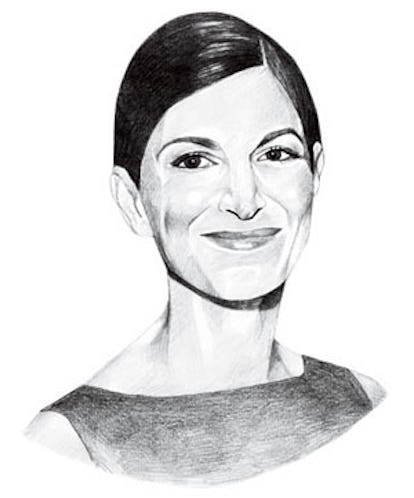 The clothes may make the man—or woman—as the adage goes, but how to animate them once the wearer is gone and the garment is preserved in a drawer and à la mode no more? Why, enlist chameleon Tilda Swinton to reveal their mysteries, of course. That's the adventurous notion of Olivier ­Saillard, the director of the Musée Galliera, the Paris museum of fashion, which will pre­sent ­Swinton in a live fashion show of sorts called "The Impossible Wardrobe," running September 29 through October 1 at the Palais de Tokyo during the Autumn Festival in Paris.
Tilda Swinton
Swinton can surf the centuries like nobody's business, as she demonstrated most memorably in Sally Potter's 1992 film Orlando, so it will be fascinating to see what she makes of the 50 garments that she and Saillard selected from the museum's collection, which include pieces from the 18th century through recent designs by Yohji Yamamoto. What piqued her interest, Swinton told me, was both Saillard's concept and the collection itself—"an elliptical museum of absent spirits," as she called it. Together with Saillard, the actress choreographed unique moves (above) for presenting each item (they are too fragile to be worn) in order to evoke the lives lived inside them. Bright pink trousers made in Saint-Tropez by Salvador Dalí are strung on a hanging rail "and wheeled breezily past," Swinton said, "as if by a cable car up Golgotha." A jacket of Napoleon's ("Every time I am near it, I cannot resist inhaling the fragrance of its collar") will be held at what she judges to be "its correct height, putting his shoulders not far north of my own waist." I asked whether her pas de deux with the past has affected the way she thinks about her wardrobe. "Paying attention to the aura that imbues these pieces," she replied, "has lent a focus to the history of even my own clothes—and made me feel that if a piece holds a particular resonance, then in order to progress, it might be best to set it aside, like insects and snakes do. Funnily enough, it has made me much more inclined to discard ­pretty much everything I have."
Solway Selects Illustration: Alexandra Compain-Tissier; Swinton: Katerina Jebb