A Digital Travel Concierge? Introducing Stories+Objects
A new site by jet-setter Jamie Leilani Pelayo aims to be your digital travel concierge, setting users up with everything from bespoke kimonos to artisan appointments.
---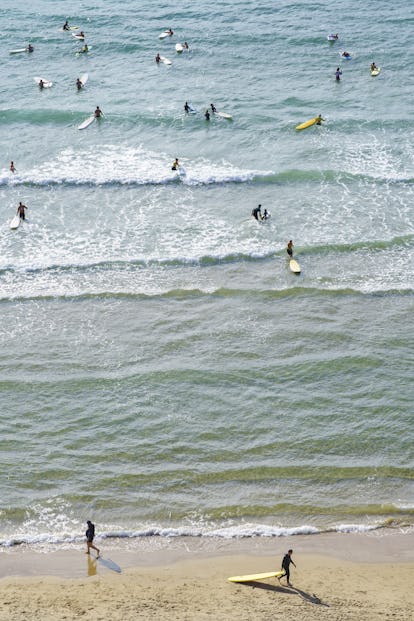 Brian Sokol
Who says haute couture is exclusive to France? Established in Kyoto in 1555, Chiso, a Japanese kimono maker, crafts each robe using a meticulous 25-step process that includes hand-painting, 24-karat gold embellishments, and embroidery so intricate that each stitch is practically microscopic.
A single garment can take 18 months to produce, with price tags that can hit seven figures. And if you're interested in scoring one, Jamie Leilani Pelayo can hook you up: Chiso is one of roughly a dozen destinations featured on her year-old website, Stories+Objects. Through interviews, photography, and seriously gorgeous videos, Pelayo aims to transport armchair—or, more likely, desk chair—travelers to the workshops, farms, and studios behind the world's greatest artisanal wonders.
After your virtual journey, you can click to buy an IRL souvenir—say, the chic tote made by members of the Moroccan tanning trade you've just read about that dates back 12 centuries, or a bottle of essential oil from the very same Turkish rose harvest you've just beheld.
In the case of the kimono, Pelayo will broker a relationship with Chiso so you can commission your one-of-a-kind creation, and set up a cultural tour of Kyoto while you're there. For her research, Pelayo—who has a background in fashion and lives on a minifarm in Malibu with chickens and a pair of baby doll sheep—spends about three months a year on the road.
"It's incredibly inspiring to see people who are so passionate and committed to continuing these traditional crafts in the face of great change," she says.
Next on her itinerary are trips to Oman, for the frankincense harvest, and Kenya, to witness the legendary beadwork of the Samburu tribe.
"There's almost nothing I don't look at now and think, Where does that come from? How is that made?"
Watch W's most popular videos here: