Five Minutes with John Demsey and Jane Hudis
Estée Lauder's Group President and Global Brand President share their beauty and grooming secrets and teenage mishaps.
---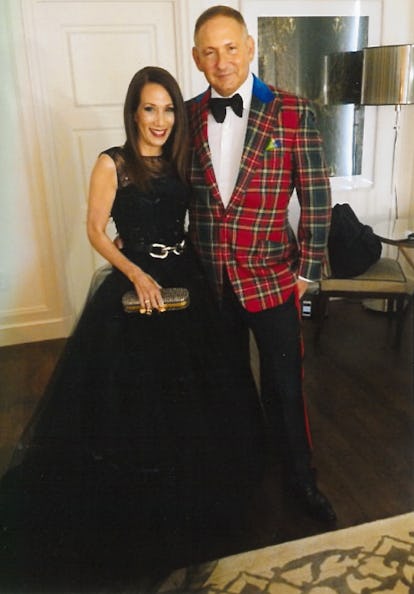 What's in your purse? Jane: Estee Lauder Kendall Lipstick
What is your first beauty memory? Jane: My mother putting on Revlon Touch & Glow Foundation. I remember the smell, I remember the look, I remember the shade and I remember her face. John: My grandmother's Bal a Versailles perfume. Also, going to Higbee's department store in Cleveland when I was ten and buying Aramis Malt Shampoo with my own hard-earned money.
What are you currently obsessed with? Jane: John John: "Empire." It's dramatic, I love hip-hop, I love Cookie. And after all, someone's who a W cover, well… What a W cover.
What is your beauty pet peeve? John: Press-on nails. I was just in Ohio. They do still exist.
What is your biggest beauty disaster? Jane: Two stand out. On the day of my senior prom, I got my brows plucked at Mary Quant at Bloomingdales. They covered my red bulging eyelids with green eye shadow. I looked like a monster. And then there was my Dorothy Hamill obsession a few years later. I had to have the famous figure skater's famous bowl haircut, so I went to Vidal Sassoon and got it. I looked like a chipmunk. John: Over-usage of QT self-tanner when I was 14. In high school, everyone wanted to show off their tan when they came back from vacation, but mine had been rainy, so I went crazy with the Q.T. and ended up the shade of a carrot.
If you had an extra five minutes in your routine, how would you spend it? Jane: Giving myself a face massage using Estee Lauder Advanced Night Repair. Morning or night. It's unbelievable. John: A soaking bubble bath with Jo Malone Pomegranate Noir while watching Morning Joe.