Up Close & Personal
10 fashion designers who, for better or worse, are managing their own Instagram accounts.
---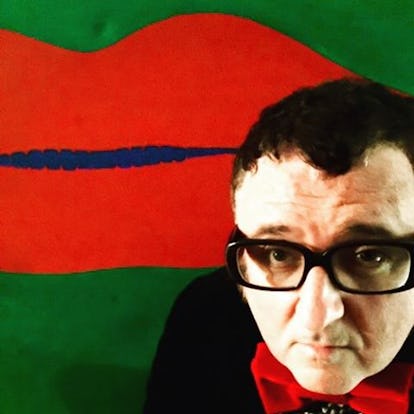 This week, Lanvin's recently ousted fashion designer Alber Elbaz joined Instagram with a selfie and intimate message about his insecurities, friends and appearance. The message made it clear that Alber, despite his fame and resources, is posting images to the account himself. Here, other fashion designers who take things straight to their fans.
@TheMarcJacobs From his accidental nude post and his feud with the tabloids (and "the haters"), to plentiful selfies with his socially-savvy dog Neville, it's clear that Marc Jacobs is as real on Instagram as it gets.
@RiccardoTisci17 There's a reason that Givenchy Artistic Director Riccardo Tisci has over 1 million followers—and that reason is his abundant selfies with various Kardashians, Jenners. As if someone could take those for him.
@NicolasGhesquiere The Louis Vuitton creative director is super cool—most of the time. Sometimes, though, he just likes to post a super saturated, filtered sunset to his instagram feed. Designers, they're just like us.
@Mraltu Joseph Altuzarra keeps his account private for a reason. @FranciscoCosta The Women's Creative Director of Calvin Klein Collection posts some red carpet looks, sure. But really, his account is best when it's his own cell phone shots, which include blurry party photos, celebrity selfies and, best of all, photos of his inspiration.
@RobertoCavalli The fashion designer loves a good #TBT.
@ItaloZuccheli The Men's Creative Director of Calvin Klein Collection posts inspiration, a la his women's wear counterpart, but also likes to have fun with some kitsch apps. A personal favorite: his tiger series.
@Olivier_Rousteing The Balmain designer's 1.7 million followers get access to intimate moments such as these.
@JGalliano Who can use a sepia-tone filter and get away with it? John Galliano, of course.